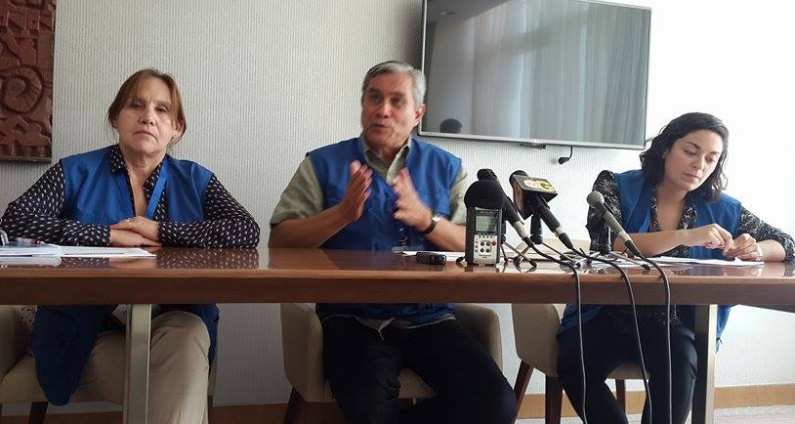 The Electoral Observer Mission of the Union of South American Nations (UNASUR), in its preliminary assessment of Monday's elections, has registered its dissatisfaction with the provisions put in place to allow for elderly and disabled persons to cast their ballots.
The laws of Guyana cater for proxy voting but persons wishing to cast proxy votes for their relatives would have had to indicate that to GECOM in advance.
The Mission at a 2pm press briefing said while it was impressed with the large voter turnout witnessed in the morning hours, the issue of accessibility remains a concern.
Special Representative of the Mission, Dr. Domingo Parades said the team's most important mission is to defend democracy and disregarded reports about disturbances as nothing to be alarmed about. He reposed full confidence in the disciplined forces to remedy such developments.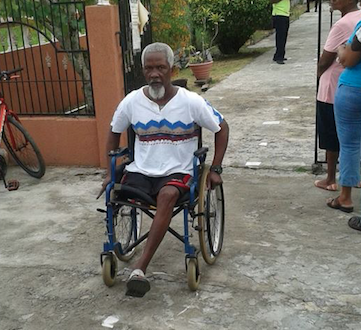 The team relied largely on the feedback from its agents operating at over 10 polling centers in four regions and said the Guyana Elections Commission and the people of Guyana must be congratulated for their simplicity and austerity.
The team began work at 5am and said up to noon, it remained impressed with the organization witnessed at polling stations despite the long lines.
Dr. Parades says he believes other countries in the region have a lot to learn from Guyana.
"I'm impressed with the way in which you guys developed a creative electoral system with little resources," he added.
The mission described the process so far as one characterized by peace and tranquility. He also commended the people of Guyana for the patience they have exercised.
Dr. Parades cautioned that Guyana was not unique to having to deal with disturbances on polling day but reiterated that so far there has been no development to cause alarm. (Kurt Campbell)