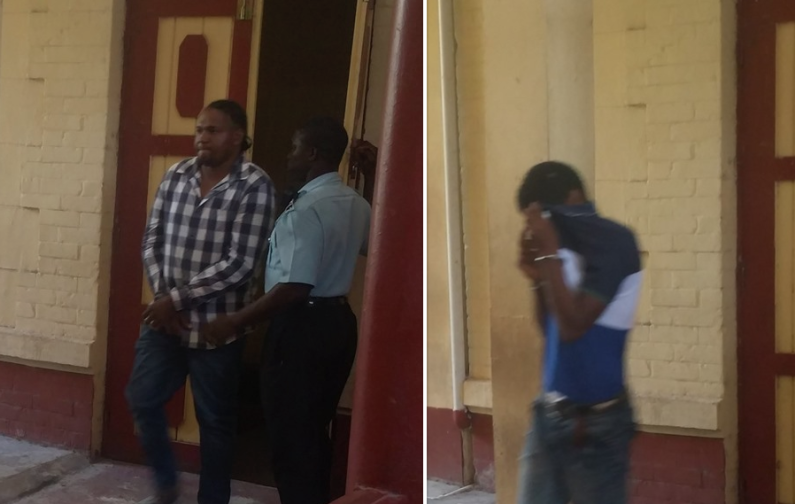 Two men, who are accused of turning a birthday celebration into a crime scene by robbing the party goers, were dragged before a City Magistrate this morning to face robbery charges.
23-year-old, Michael York and 34-year-old, Rex Blanche, denied the robbery allegations as they stood before Magistrate Leron Daly.
In total, the two men were slapped with eight charges each related to the 26th April robbery, that took place at the Promenade Gardens during a birthday celebration.
The Court was told that the two "uninvited guests" were both armed with guns as they relieved the birthday woman, Marcel Wickham, and her guests of a quantity of jewellery, their phones, cash and other personal belongings.
The two accused were denied bail and bundled off to jail, despite their pleas for the Court's mercy.
The matter will continue later this month.