Several unvaccinated Guyanese nationals who are returning home from vacation in the United States and other places are being denied boarding on flights to Guyana.
Some local travel agencies have been bombarded with complaints from their Guyanese customers after they were told they could not board their flight to Guyana because they are unvaccinated.
While the Minister of Public Works, Bishop Juan Edghill had initially explained that the vaccination requirement was targeting foreigners and the gazetted order which went into effect on Sunday also makes reference to foreign passengers, the airlines have been told that all Guyana bound passengers must be vaccinated.
Edghill had claimed that unvaccinated Guyanese nationals with a negative COVID-19 PCR test result would be allowed to come home but would be required to get vaccinated upon arrival.
It appears as though that plan has been thrown out and now all incoming passengers are required to show proof of receiving one dose of one of the Covid-19 vaccines along with a negative PCR test result.
A check at the Cheddi Jagan Airport also revealed no system in place for vaccinations upon arrival.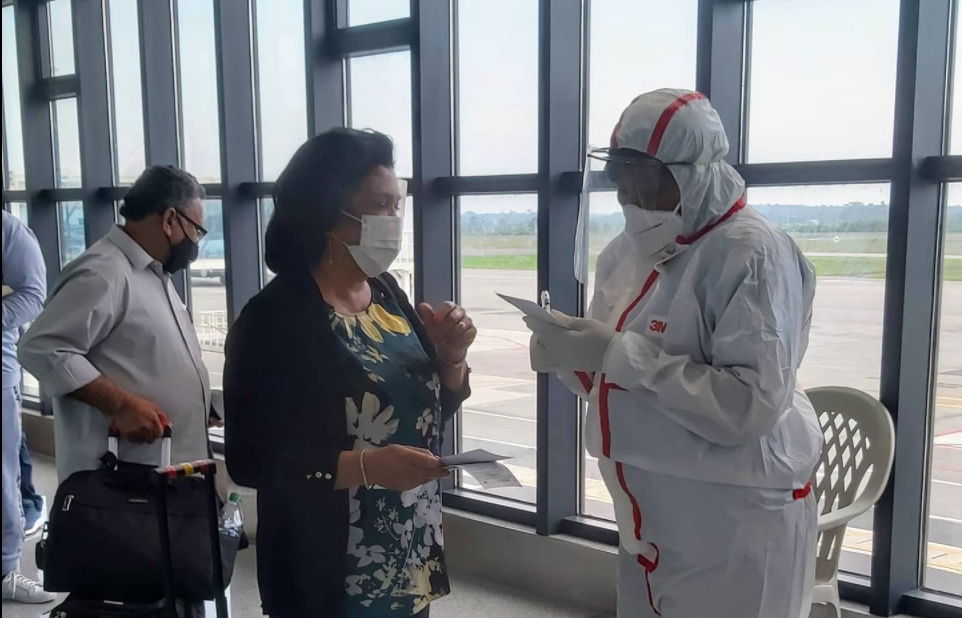 Under the recently issued order, airlines could find themselves facing charges if they allow passengers who are unvaccinated to board their Guyana-bound flights.
Some travel agents have complained that the order which was issued on Saturday and went into effect on Sunday did not take those Guyanese returning home from their vacation into account.
Some passengers who turned up at the JFK Airport in New York were told that they should get at least one shot of a COVID-19 vaccine to be allowed to board the flight home.
The COVID-19 vaccines being offered in the United States, Moderna, Pfizer and Johnson and Johnson are not being offered in Guyana.
Both Moderna and Pfizer are two-shot vaccines that have to be taken weeks apart. The Johnson and Johnson vaccine is a one-shot vaccine.
If Guyanese visitors to the US were to take the Pfizer or Moderna vaccine, it means, they will have to remain there for their 2nd shot or return for the 2nd shot. Their best option might be to take the one-shot Johnson and Johnson vaccine.
An airline official told News Source that while the Government has spoken publicly about the requirement being in place for foreign travelers to Guyana, the airlines have been told that all passengers must be vaccinated.