US Ambassador Sarah-Ann Lynch believes that it is clear that China's footprint is undoubtedly growing in Guyana and the wider Caribbean, in a number of areas including the oil and gas sector, Information Technology and Agriculture.
At her final press conference as US Ambassador to Guyana, Ms. Lynch said even as the country attracts investments from other countries, the US hopes to remain its partner of choice.
She said Washington has been working around the clock to connect US companies with local businesses, and expand their footprints here.   
"We tripled our bilateral trade over the past four years. We contributed to that success by hosting multiple large trade missions and will continue to do more on the commercial front so that U.S businesspeople can build meaningful partnerships with local companies, educational institutions, and government ministries," Ambassador Lynch told reporters.
Bilateral trade between the world's economic powerhouse and Guyana has tripled to over $3B under the leadership of Ambassador Lynch. Currently, close to 100 US companies are investing in Guyana.
Ambassador Lynch said US companies bring a high quality of service to the people of Guyana.
"US companies bring some unique things to the table; I think they bring some unique things to any country in which they invest, and that is quality, excellence, on time, on budget projects, and high standard of safety," she said.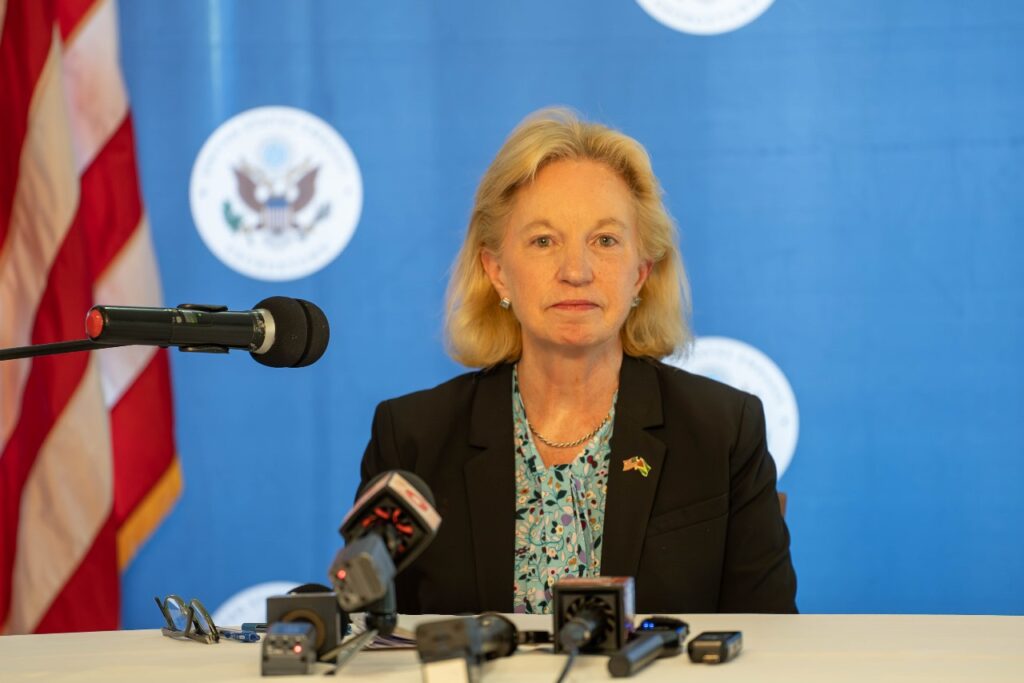 The outgoing envoy also said the US will continue to explore opportunities for investment here.
She said the US has been working with the Guyanese Government to address issues of transparency and accountability in the procurement system. That system, she said, has improved.
"We are seeing a procurement process than continues to improve here, we think that is very important, it is important to modernize systems, that would be very attractive to investors. Guyana has been able to attract many investors, already but at the rate at which companies are coming here to look at the opportunities, I think the more the country can do to modernize, to digitize to have a process that is ease to navigate for companies that would be in Guyana's favour," she explained.
Asked whether she believes the procurement system in Guyana favours Chinese companies more, the Ambassador maintained that the process continues to improve, and the US welcomes all improvements.