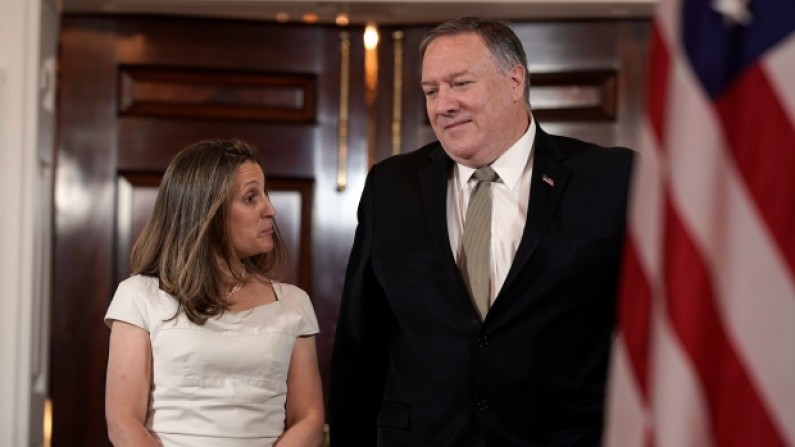 On the eve of the Supreme Court of Guyana hearing a case about whether it should order the Guyana Elections Commission not to make a final declaration of results until Region 4 votes are completely verified, the United States Secretary of State Mike Pompeo has announced that he has been discussing the Guyana Elections situation with the Canadian Deputy Prime Minister.
In a tweet, Pompeo said he spoke to the Canadian Deputy Prime Minister Chrystia Freeland and discussed "support for democratic transition in Guyana".
The American, British, Canadian and EU Diplomats in Guyana along with the international observers have been pressing the Elections Commission to complete a full verification of Region Four results before the Commission makes its final declaration.
The Diplomats have made several statements locally and have also been reporting to their governments on the situation. They also had meetings with President David Granger and Opposition Leader Bharrat Jagdeo.
Pompeo is now the highest-ranking US government official to offer a comment on the situation. His comment follows two previous tweets by his Assistant Secretary of State for Western Hemispheric matters.
The Diplomats in one of their statements claimed that they were in receipt of "credible allegations" of electoral fraud.
They did not state the source of the allegations, but urged the President to avoid a transition of government which they believe would be unconstitutional as it would be based "on a vote tabulation process that lacked credibility and transparency".
The matter surrounding voter tabulation and verification has now found its way before the Courts.