USAID has brought the curtains down on its Youth and Citizens' Participation Programme, which was done in association with Counterpart International.
The project was launched just over a year ago as part of an initiative to raise awareness about local government elections in Guyana.  The elections were held last March after an absence of more than 20 years.
The project brought together a number of local non-governmental organisations and international donor and resource groups in the education and information drive. The Guyana National Youth Council, Youth Challenge Guyana and Help and Shelter were among the local groups that participated in the project.
At a closing ceremony today at the Cara Lodge, US Ambassador to Guyana, Perry Holloway, said the US government was pleased to have played a role in ensuring citizens' education for the local government elections and the ongoing efforts to build stronger communities.
"The project implementation schedule of 12 months was relatively short, but did not diminish the importance of what was accomplished.  The US Government's support complemented the efforts of the Guyana Elections Commission, the Ministry of Communities, and other organizations, which together contributed to a successful local government election", Mr. Holloway said.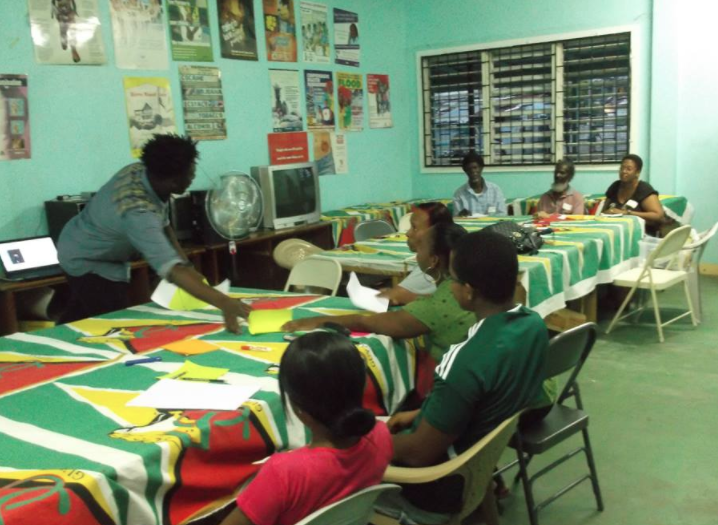 He commended the project partners, who found themselves working tirelessly in communities all across the country, in spite of many challenges.
In presenting an overview of the completed project, Co-ordinator Norwell Hinds, said the project was a unique one.  He said during the project, there were several achievements in getting communities more involved in the process and getting people to talk more about what they wanted to see and expected from their local representatives.
The Government of Guyana has offered its thanks to the US government for supporting the project and assisting to raise awareness about democratic practices at the local government and national levels.