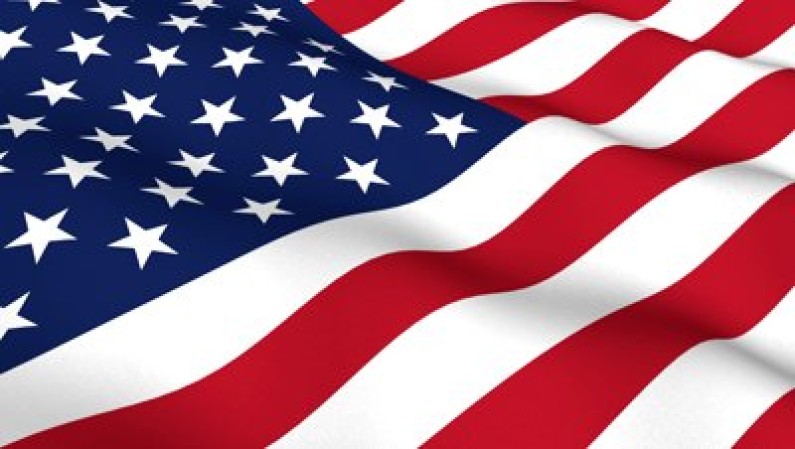 Several followers of the gomoseley and News Source facebook  pages had sent us various questions about US Visa information. We picked 1o of the questions and forwarded to the US Embassy in Georgetown and received the following responses from the Consular Department of the Embassy. If you have more questions you might want us to pass along, you can email News Source at [email protected]  and we will do our best to get responses for you.
QUESTION: Woman from Linden wants to know whether having given birth to her baby while visiting the United States 4 years ago could affect her efforts to get a new visitor visa now that the old one is about to expire?
ANSWER:  Generally, applicants must convince the interviewing officer that they would not become a public charge while visiting the United States. If a visitor received medical services, including for the birth of a child, paid for by U.S. public insurance such as Medicaid, it may be more difficult to establish that they will not become a public charge again. Giving birth in the U.S however does not constitute an ineligibility.
QUESTION:  Another FB Subscriber wants to know what would happen if the petitioner for a permanent US visa for a relative, passes away just  as the process is close to completion. They would like to know what happens with the petition. 
ANSWER: When a petitioner dies, the approved I-130 originally filed by the petitioner is automatically revoked, but there is an option to seek reinstatement of the petition. Following the passage of the Family Sponsor Immigration Act, beneficiaries of these petitions may file for reinstatement once they can provide an I-864 Affidavit of Support filed by a "substitute sponsor."
In order to seek reinstatement, a statement formally requesting reinstatement of the visa petition must be submitted to the USCIS office where the original visa petition was filed.
Please call 1-800-375-5283 or visit www.uscis.gov for information and guidance.
QUESTION:  Does having a Canadian or British visa put you at an advantage for a US Visa?
ANSWER:  When evaluating an application, the officer takes into consideration the applicant's entire situation, including family, community, professional, property, and economic ties to the applicant's home country as well as prior travel history and any ties to the United States. While officers consider prior travel, possessing a Canadian or British visa does not in itself benefit an applicant when applying for a U.S visa.
QUESTION:  Why isn't there a process for review of your visa denial even if at a cost?
ANSWER: Visa applications are adjudicated in accordance with criteria specified in the United States' Immigration and Nationality Act (INA), and based on this law there is no mechanism for appeal of a refusal. This is primarily because a refusal is not a permanent ineligibility, and an applicant may choose to re-apply and be interviewed by a different consular officer if he/she feels that they can present additional information to establish their eligibility.
QUESTION:  When granted a fiancé' visa, is there a deadline set by which the couple must get married after being granted the visa?
ANSWER: Fiancé visa applicants must marry within 90 days of entering the United States.
QUESTION:  Is someone completely disqualified for a permanent visa being petitioned by a father after the father realizes he is not really the father after DNA tests?
ANSWER:  If the applicant's biological mother was legally married to the petitioner (father) prior to the applicant's 18th birthday, the applicant may continue to qualify as a "stepchild" for immigration purposes. Unfortunately, if the biological mother and the petitioner were never married and DNA establishes that the child is not the biological child of the petitioner; the petition will be considered to be invalid.
QUESTION: What is the US position on granting permanent visas to persons who might be HIV positive? Should someone who is HIV positive and applying for a visitor's visa disclose their status?
ANSWER: As of January 4, 2010, HIV infection is no longer a visa ineligibility under U.S immigration laws.
QUESTION: If you may have a relative living illegally in the US, Could that affect your chances of being granted a US visa even if you and the relative are not close?
ANSWER: The interviewing officer will take into consideration the applicant's entire situation when making a determination, including familial ties to the United States. While the officer may ask questions about how the applicant's relatives, the applicant's application will be considered individually and given full consideration under the law.
QUESTION: Does the US Embassy offers special visas for sympathy cases in case a relative dies in the US 
ANSWER: The U.S. Embassy certainly understands that many Guyanese families are divided between the U.S. and Guyana. While an unfortunate turn of events with an applicant's U.S.-based family directly involves the applicant in Guyana, any such applicant must still qualify for a visa on his or her own merits. Unfortunately, a legitimate emergency or death does not compensate for weak ties outside of the U.S. The interviewing officers must also distinguish legitimate emergencies from applicants who cite an emergency as a reason for travel, but may intend to stay illegally in the U.S.
QUESTION:  Are there approved visa application sites, special internet cafes that the embassy would recommend for visa applications?
ANSWER: There are no internet cafes officially endorsed or recommended by the U.S. Embassy. The best way to ensure that your application is accurate and complete is to fill out the application yourself.  All the information and forms needed to apply for a visa is available on the Embassy's website http://georgetown.usembassy.gov/niv-how-to-apply.html free of charge.