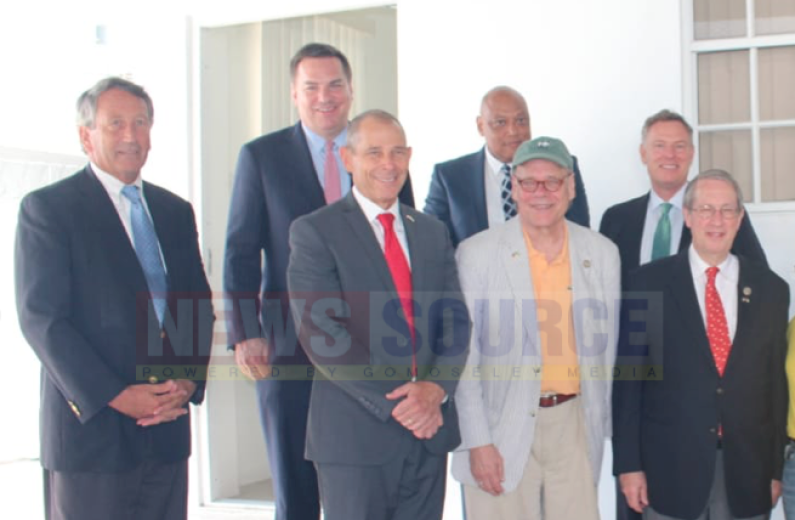 A US Congressional team is in Guyana on an official familiarsation visit.
The visiting Congressmen held talks yesterday with Natural Resources Minister, Raphael Trotman. Today they will meet with President David Granger and are expected to depart later today.
The US Embassy has been tightlipped about the visit, but the Government of Guyana has welcomed the visit as one that shows US government support for Guyana and the strengthening of ties between the two countries.
Just last week, State Minister, Joe Harmon said he believes the visit demonstrates the growing and developing relationship between Guyana and the US.
The visiting team is made up of both Democrats and Republicans and represents the largest US Congressional team to ever visit Guyana. The visiting congressmen are from Virginia, Utah, Illinois, Tennessee and California.
Recently, the United States Chamber of Commerce in Guyana was launched as a way of developing business ties between Guyana and the US.
At that launching, US Ambassador Perry Holloway spoke about Guyana's developing oil industry and the interest that many foreign companies will have in Guyana.
He said investment in Guyana will grow significantly.