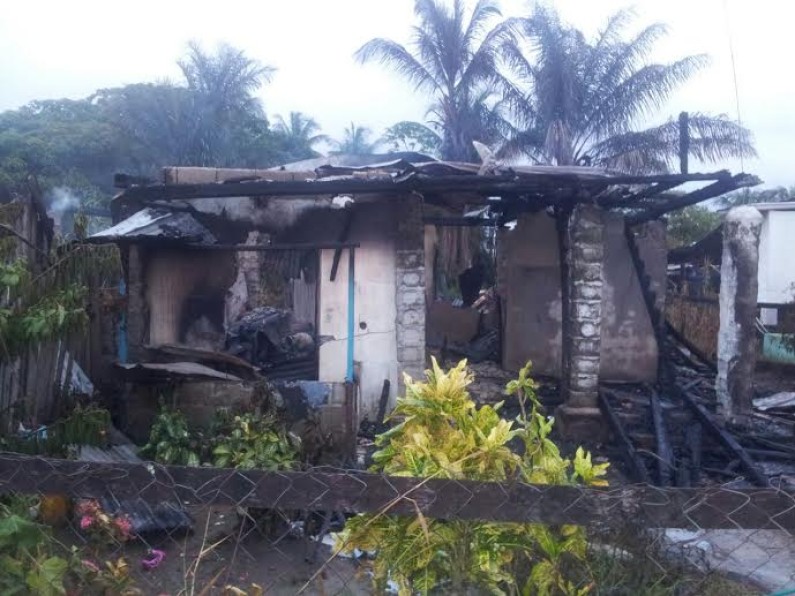 A fire at Parika, East Bank Essequibo on Thursday night claimed no lives but completely destroyed a two-storied house and has left some ten persons homeless.

Among those homeless are several school aged children.

The occupants of the home believe that the fire may have been the work of an arsonist.

One woman, Tani Barrow spoke to the media and said the fire started minutes before 9pm.

She said she had just sat down to eat dinner in the upper flat of the house when she began to smell kerosene. Barrow made a check around the house but discovered nothing.

However, moment later she was alerted by another male occupant that there was a fire in the lower flat of the house.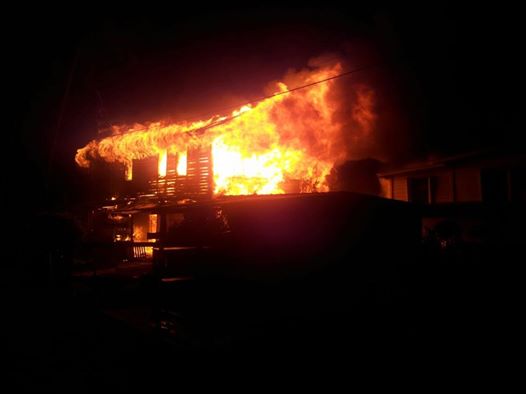 The woman said she and the children were forced to jump from a window to safety as the fire quickly engulfed the house.

They were injured in the process but are thankful that their lives were spared. While the cause of the fire has not been confirmed, Barrow believe it may have been set by someone.

One person has been taken into custody for questioning