Retired Guyana Defence Force (GDF) woman Colonel Windee Algernon was on Friday morning sworn in as the sole Commissioner who will probe the deaths of two young boys while in the care and custody of the state.
Algernon was sworn in before Magistrate Fabayo Azore in the Georgetown Magaistrates' Court and is expected to begin her work as early as today.
She told the media shortly after the brief ceremony that she was happy to be selected by President David Granger to serve in this capacity.
Present at the ceremony was Minister of State Joseph Harmon.
The Minister said the state would await the report of the inquiry to decide on compensation for the parents of 2-year-old Joshua George and his brother, 6-year-old Antonio George who were killed last Friday when fire ripped through the Drop -in-center in Georgetown where they were being kept.
Harmon said the Commissioner will be asked to make recommendations in that regard and the government intends to await the findings before moving forward.
Five terms of reference have been included in the document signed by Harmon at the command of the President.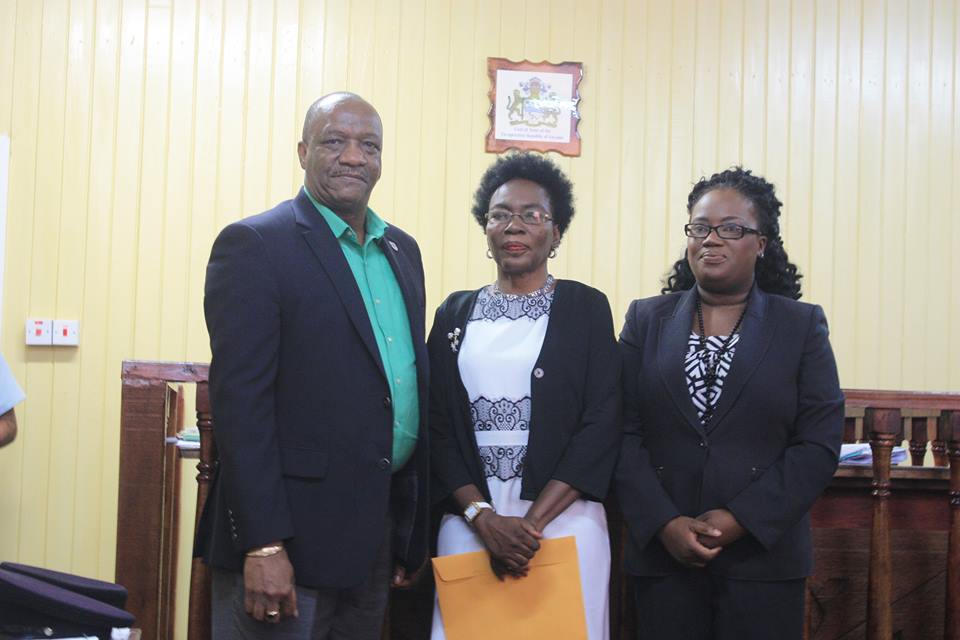 Among other things, Algernon is tasked with investigating and examining the causes, conditions and surrounding circumstances that led to the death of the two boys while in the care and control of the state on July 8.
She will also determine the nature of injuries sustained by all children at the center and the dangers to which the children and staff were exposed.
Additionally, the Commissioner is being asked to determine whether the conduct of the staff at the Drop in Center was in conformity with the required obligation of the state and standard operating procedures.
Algernon will also have to decide on blameworthiness of individuals and report on whether there was failure on the part of state officials to deal with matters that gave rise to the loss of lives and whether there were unsafe or improper arrangements for care, custody and welfare of the children.
The commissioner is expected to make comprehensive recommendations to ensure the safety of children at the Hadfield Street location.
She is expected to engage the staff at the center, the children who were accommodated there, the staff at Ministry of Social Protection and the parents of children along with any other individual deemed appropriate.
A preliminary report is to be presented by July 22 and the full report by August 15.