Police Investigators were this morning called to a house in Belvedere, Corentyne where the decapitated body of a woman was found.
The dead woman who was identified as 53-year- old Bhulmattie Deolall was found with several chop wounds about her body.
The woman had been attacked in her yard, just before noon, in the presence of a child who subsequently alerted neighbors.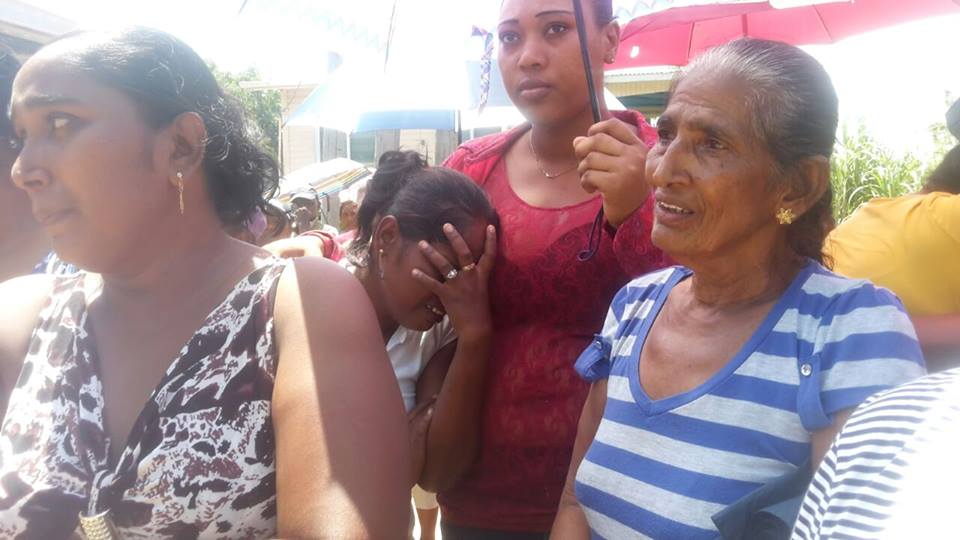 According to the police, A 39 year old male neighbor has been arrested.
Investigations revealed that the victim was standing in her yard, when the suspect armed with a cutlass, approached and dealt her several chops to her neck, almost severing same.
He then left and went home where he was promptly arrested by investigators, to whom he handed over the alleged murder weapon.
Family members gathered outside the cordoned-off home in disbelief.
Investigations are ongoing.