25-year-old former Communications Officer at the Government's Department of Public Information, Zanneel Williams this morning pleaded guilty to trafficking more than 21 pounds of cocaine at the Cheddi Jagan Airport.
Williams was busted on Friday with more than 17 pounds of cocaine in her carry-on luggage in the false sides of a laptop bag, and another 3.6 pounds of the illegal drug strapped to her body.
At the Diamond Magistrates' Court this morning she pleaded guilty to the drug trafficking charge.
The presiding Magistrate requested a psychiatric evaluation of the woman before sentencing is handed down on the 30th May, 2022.
A probation report has also been requested. She will remain in custody until her sentencing.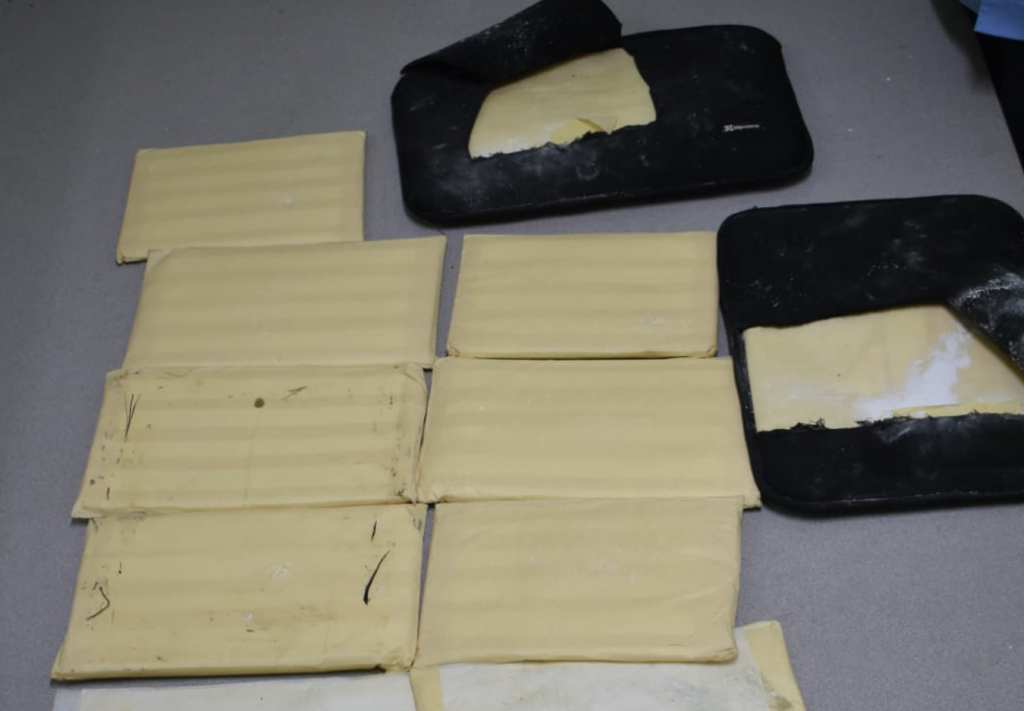 Two other persons appeared in Court alongside Williams this morning charged in connection with the same drug trafficking case, but they both entered not guilty pleas and were each granted bail in the sum of $750,000.
The two accused, 27-year-old GRA Customs Officer Shameka Caesar and ex-Customs Anti Narcotics Unit Officer Anil Sookhoo are also expected back in Court in the new month for the continuation of the case.
CANU Investigators arrested the two moments after Williams was arrested and interviewed.
Investigators also plan to present video and other evidence to the Court directly linking the two to Williams and her efforts to traffick cocaine.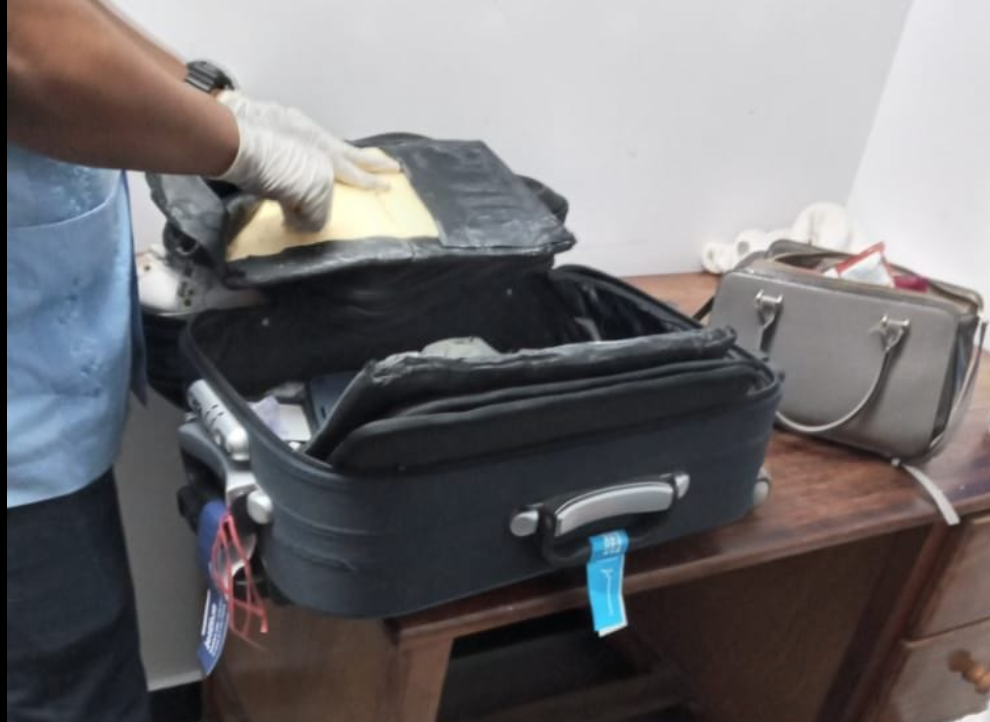 News Source understands that Williams had been under the CANU microscope for several months as her frequent travel pattern was being closely monitored.
She was recently granted a government scholarship and was set to begin a new job at a state-owned media house next month.