The prolonged dry season that has been sweeping across the country for over six months, is being blamed for the steep increase in prices for fruits and vegetables on the local market.
On the sidelines of an EU forum at the Guyana Marriott Hotel, President Irfaan Ali today said farmers have been hard hit by the prolonged dry season, but his government is doing its best to cushion the impact.   
"Our farmers are faced with a prolong dry season. There are drought conditions. Yield has reduced, productivity has reduced. In some areas, some farms have been burnt out because of the extreme heat, and this has caused a drop in supply. Basic theory is that if there is a drop in supply and demand does not decrease, then price increases. So, that is primarily the main issue that we have here," he told reporters.
According to the President, the second crop of greens, to be harvested in mid-December, will also be affected as the dry season is expected to continue into first quarter of 2024.
To cushion the impact, he said his Government has intervened with the injection of $5B to assist public servants, pensioners, persons with disabilities and farmers. The Government has also set aside $850 million for the purchase of fertilizer for distribution to farmers.
It is expected that this support will benefit 287,000 acres of cultivation and 35,000 farmers.
"We are working on supporting the farmers, so that their input cost could come down. But they are faced with a challenge that even with reduced input cost, the climatic condition is affecting severely, their productivity, which is their yield, and also destroying their crop completely. So, there is a major problem with supply," he said.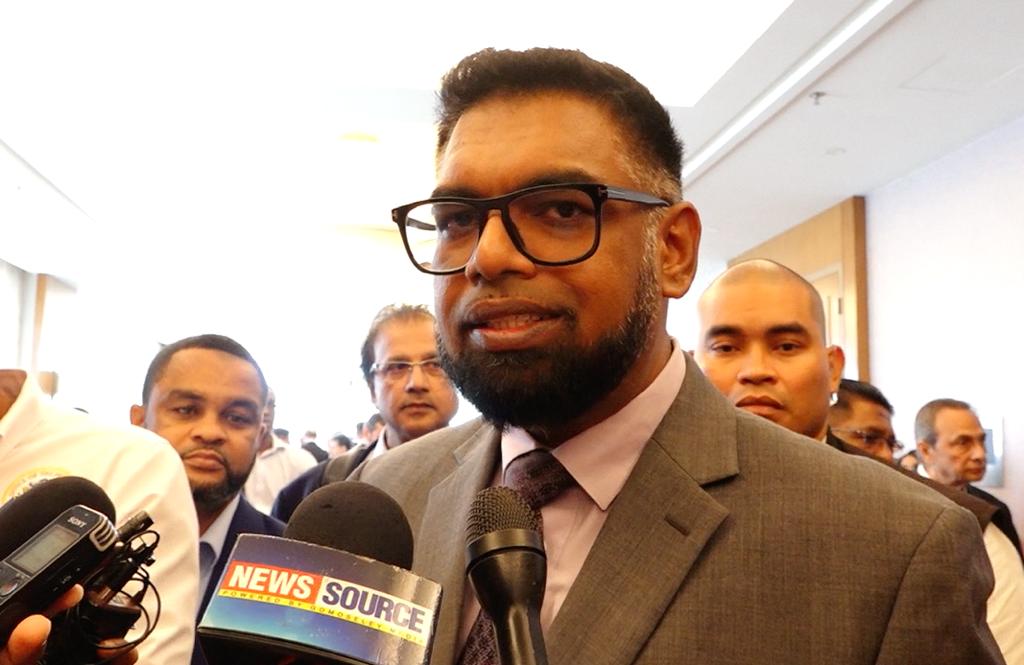 With the assistance being provided to farmers, it is unclear when the prices are expected to come down. President Ali said the climatic condition is among external variables that the Government cannot control.
"If you look at our inflation rate, and if you look at the numbers, you will see that the policies and the types of measures that we have put in place have minimized that impact substantially. We would love it to come down tomorrow…but what government has to do is to implement measures to minimise the impact, and we have done that," he said.
The Bank of Guyana in its mid-year report said the Urban Consumer Price Index (CPI) recorded a deflation of 0.3 percent, reflective of declines in the prices of food, mostly vegetables, prepared meals and refreshments as well as transport and communication due to moderation in crude oil prices and ease in supply constraints. However, since then the price for fruits and vegetables has increased significantly. (Svetlana Marshall)