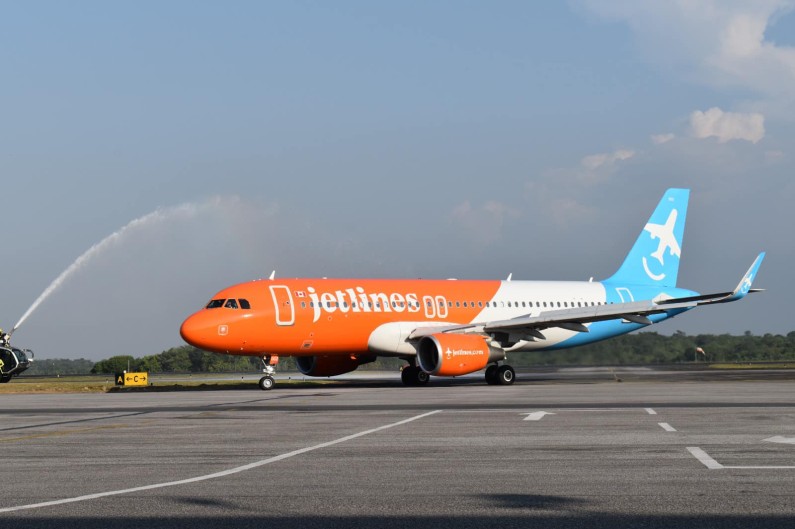 With Surinamese-owned Fly Allways Airline launching its schedule service between Georgetown and Toronto, Minister of Public Works, Juan Edghill has announced that the Government of Guyana is continuing its efforts to get more airlines to join the Guyana skies with schedule services.
Fly Allways will be operating twice weekly flights between Georgetown and Toronto via the Dominican Republic. The airline welcomed its first flight from Toronto on Tuesday with a ceremony at the Cheddi Jagan International Airport.
At the ceremony, Minister Edghill said he is pleased with the added airlift between Guyana and Canada. He explained that more travelers have been coming to Guyana, but many face the hurdle of finding an airline that fits to their convenience. He said the Government is happy with the Fly Allways decision and will continue to seek out other carriers.
"Your government being led by President Ali has been working every day to ensure that Guyanese who want to come home for fun, for family engagements, for business as well as Canadians who want to come to Guyana to experience our Tourism package…must be able to get here with ease and with comfort and this is just one of the many interventions that is being made to bring that to fruition", he noted.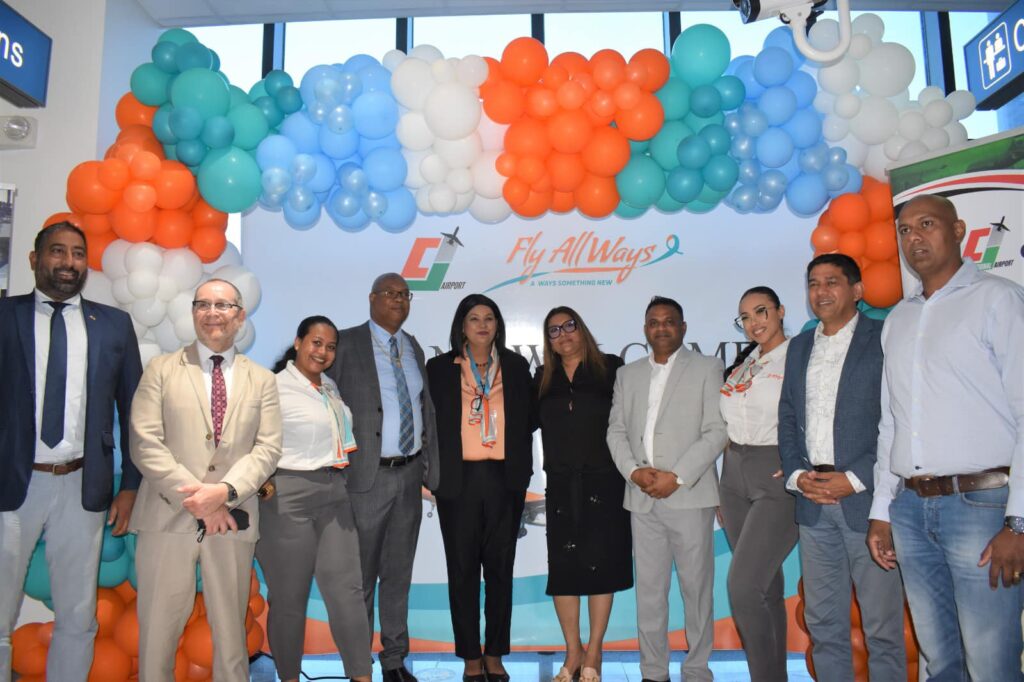 Minister within the Ministry of Public Works, Deodat Indar also welcomed the addition of the Fly Allways service to the Guyana market, noting the need for more airlines to add the Guyana route to their schedule.
Tourism Minister Oneidge Walrond indicated that the stop-over in the Dominican Republic could add to packaged deals for the Guyana tourism product, since the Dominican Republic welcomes millions of visitors every year.
Chief Executive Officer (CEO) of Fly Allways, Amichand Jhauw, said his airline remains open to building partnerships with the countries it serves and he looks forward to playing that role in the Guyana market.
The airline will be operating an Airbus A-320 aircraft with a seating capacity of 174.