Following the discovery of over 62 pounds of Marijuana stashed in two spare wheels of a Route-72 mini-bus, the 40-year-old driver of the bus, Seon Baker, was today charged and remanded to jail.
The accused who lives at Linden, told the Court he is not guilty of the drug trafficking offence.
The bust took place over the weekend in the Mabura area. Acting on information, a party of police officers carried out a search of the mini-bus and found the two spare wheels to be unusually bulky.
A probe of the wheels revealed several packages of the compressed marijuana fastened in them.
Two women who were in the bus at the time of the drug bust, were initially arrested but eventually released.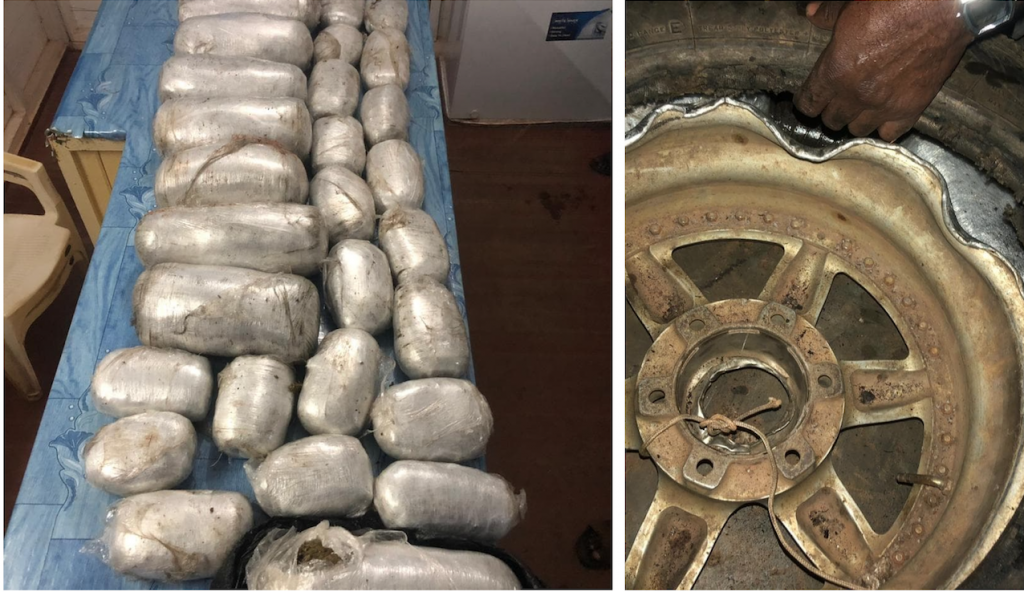 The driver told investigators that he was only transporting the two wheels on behalf of someone else. He said he had instructions to drop the wheels off at a man in Mahdia but he was unaware that the marijuana was stashed in them.
The presiding Magistrate still refused bail and ordered the accused remanded until his next Court date in July.