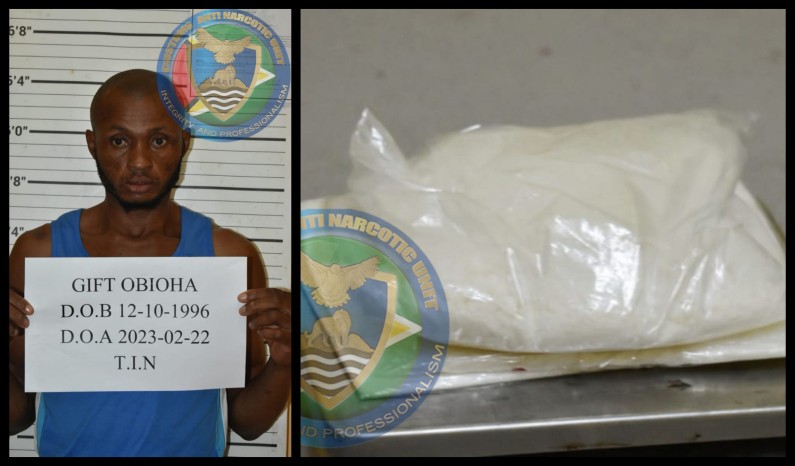 A Nigerian national who attempted to post 1.1 pounds of cocaine in a package through the post office was sentenced to four years in jail today and fined $723,000 after pleading guilty to the crime.
The man, Gift Obioha, who has been living in Guyana was nabbed at the Guyana Post Office Corporation by CANU agents after the illegal drug was found in a package that he was shipping to the US.
CANU had also arrested another Nigerian in relation to its investigations, but he has not been charged with any crime.