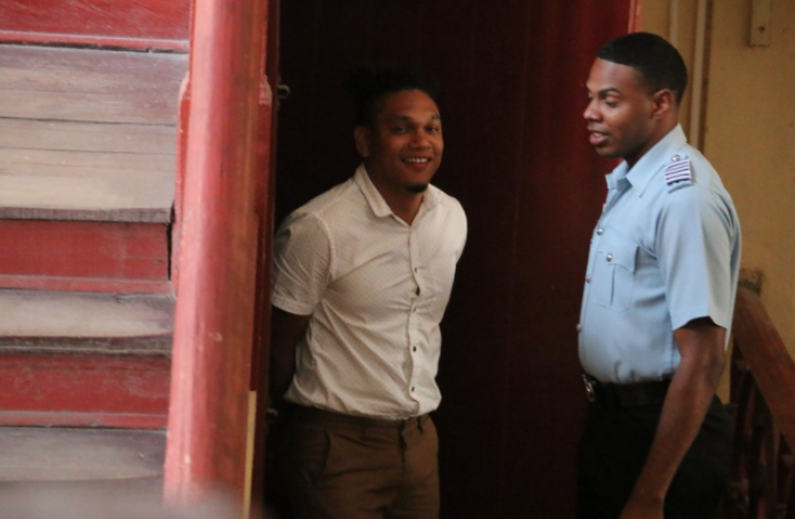 Popular national cyclist, Alonzo Greaves, found himself on a different track this morning as he appeared before Magistrate Fabayo Azore to face assault charges.
The Court was told that on the 28th January, Greaves allegedly assaulted his wife, former Miss Guyana, Janel Cox and also damaged her motorcar.
The two, who have three children together, have reportedly been facing issues in their relationship recently and the incident reportedly stemmed from an argument.
The young man entered a not guilty plea to the charges and it was at that stage that the former beauty queen stood before the Court and indicated that she wanted to end the matter.
She however, requested that as part of ending the matter, the Court places the man on a bond to keep the peace.
The bond was granted and the matter was dismissed.
Greaves is currently serving a four year ban from competitive cycling, which was instituted against him after it was found that he had a banned substance in his system during a cycling meet.