A small group of relatives and some friends of late cyclist Jude Bentley picketed outside the Magistrates' Court today calling for charges to be laid against former GDF Chief of Staff Gary Best.
Bentley died on the spot two Saturdays ago when he was hit down by a vehicle that was being driven by Best along the East Coast road.
Best who was initially taken into custody was released on station bail as the investigation continued. The Guyana Police Force is still conducting its probe and has not yet completed the investigation file that will have to be sent to the Director of Public Prosecutions for advice.
While all of that is taking place, relatives of the late cyclist and businessman complained that they are becoming impatient with their wait for justice.
During the picket outside the Courthouse this midday, one of the dead man's cousins, Gary Wiltshire, said justice needs to be done in the matter.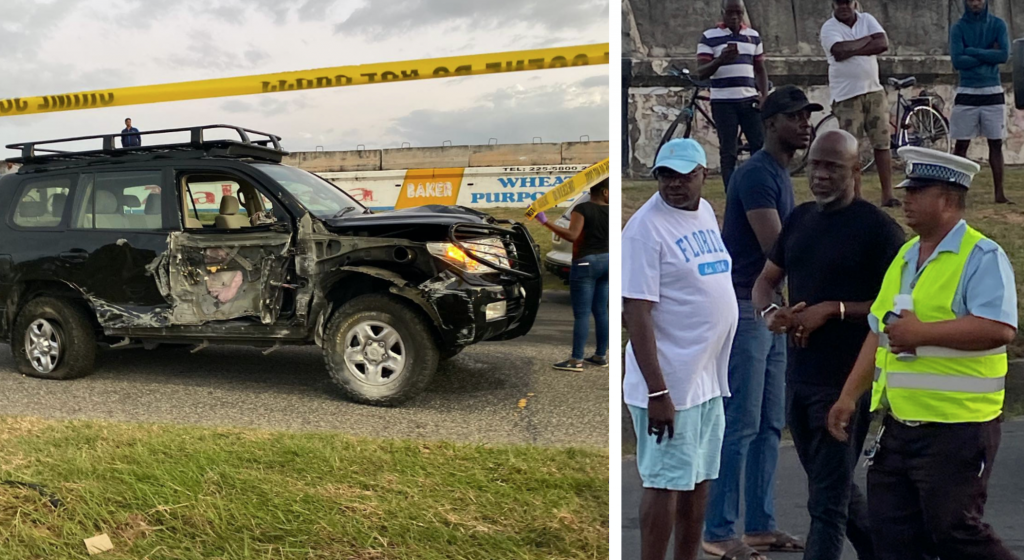 "We are calling for Justice for Jude and if we have to show up here every day until justice is served, we will", he said.
Other relatives shared similar views, pointing out that Jude was like the leader of the family among the cousin and they need to ensure justice for him in the matter.
Jude Bentley, who was a national cyclist and popular businessman, was laid to rest on Sunday after moving tributes by family, friends and the cycling fraternity.
The retired GDF Chief of Staff, Gary Best, has expressed remorse over the fatal accident. A breathalyzer test conducted on him moments after the accident found that he was over the legal limit for alcohol while operating his vehicle.