Police Corporal Lawrence Carmichael appeared in Court this morning under heavy police guard and was charged for causing the death of mechanic Christopher Bhagwandat and High School student Sheereda Persaud.
Carmichael is accused of driving a Guyana Police Force vehicle in a dangerous manner during a high-speed chase of the car being driven by the mechanic causing an accident that claimed the lives of the mechanic and his teenage passenger lost their lives.
In Court today, the accused was not allowed to enter a plea to the indictable charge.
After the details of the charge were read to him, the Magistrate granted the accused bail in the sum of $1. 5 million. He was represented by Attorneys Dexter Todd, Dexter Smartt, and Devon Cox.
Outside of the Magistrates' Court, relatives of the two dead youths gathered in protest and demanded justice.
They said their children would have been alive today had they not been chased by the Police in dangerous manner.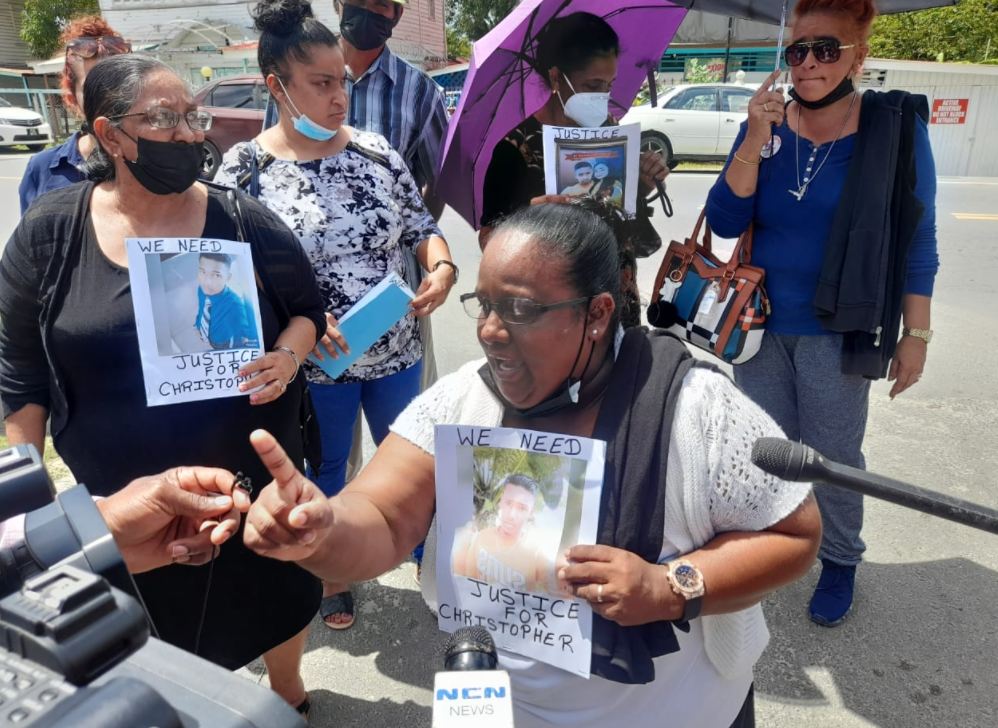 The accident occurred in the vicinity of the Mahaica bridge on the 2nd February.
During its initial report on the accident, the Police claimed that the car which was being driven by 21-year-old mechanic Christopher Bhagwandat had avoided a Police roadblock and was pursued by a police patrol vehicle.
During the chase which was captured on surveillance video in the area, the two vehicles could be seen driving at a fast rate.
As the car approached the Mahaica bridge, eyewitnesses said the Police vehicle increased its speed and might have jammed the back of the car, sending it into the path of a truck in the opposite lane. The Police vehicle also slammed into the truck.
The 21-year-old mechanic and his 16-year-old girlfriend both died on the spot.
There were other persons in at least one other vehicle who were hospitalized with serious injuries as a result of the multi-vehicular smash-up.
The Guyana Police Force launched a full investigation and the findings were submitted to the DPP for advice.
Since offering the advice to charge the policeman with causing death by dangerous driving, the DPP has asked for additional investigations to be done since other charges could be filed in the matter.