CARICOM Leaders have agreed to review the issue of local content policies being developed in CARICOM states and whether those policies are in contravention of provisions in the Caricom Single Market and Economy treaty.
Guyana recently passed and signed Local Content legislation into law for the oil and gas sector. The move raised concern among members of the CARICOM Private Sector Organinsation. A leaked memo from the organisation highlighted concerns that the law is in contravention of regional trade rules.
At a press conference last evening at the CARICOM Heads of Government meeting in Belize, Barbadian Prime Minister Mia Mottley said a Committee will be examining the issue.
"In the context of the discussions on CARICOM single market and economy, we placed before Heads and Heads accepted that there is need for us to review the issue of local content. And there's an open-ended committee of member states that will start to work very shortly recognizing that in new areas of economic activity, what we call sunrise industries, they may well be, I certainly support, that there is a case for some level of local content and the issue will be what should that percentage of local content be, and what is the timeline that it should be valid for because if you're giving it to a sunrise industry, then they don't need it 30 years from now, or 20 years from now", Mottley said.
She said the issue will be discussed with a view of putting recommendations forward to the community.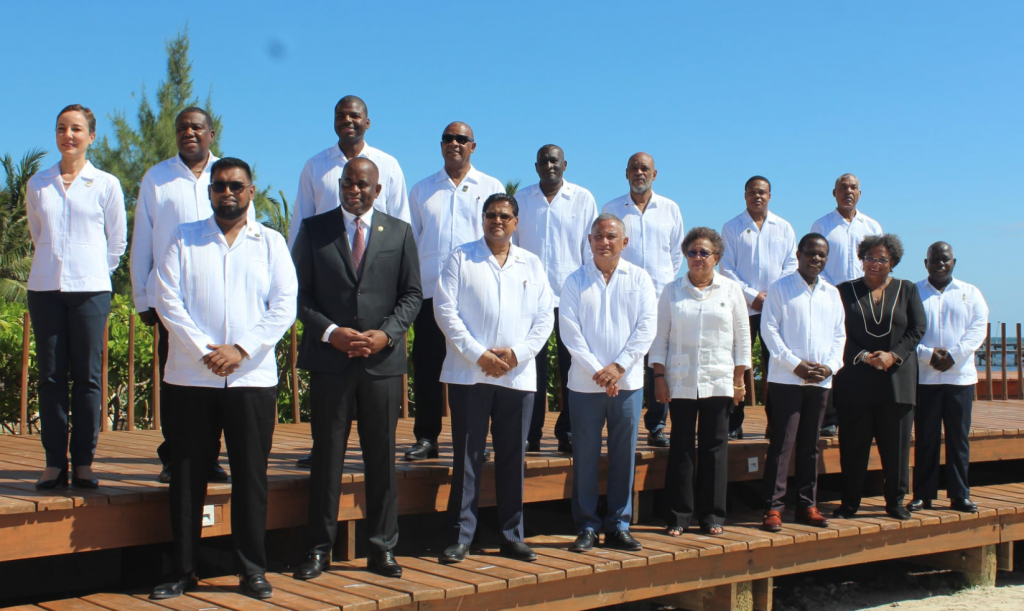 The Barbadian Prime Minister said the discussions will be important.
"We're going to do the discussions among ourselves with a view towards recommending to the full Conference of Heads what the appropriate framework should be, such that no one will be held in breach for wanting to do that which is most natural, that if we accept that we share the burden and hard times then we should share the bounty in good times too and that is all that we understand Guyana and other countries that want to introduce local content in emerging industries are seeking to do", Ms. Mottley said.
When the Government of Guyana took the local content legislation to the National Assembly for debate and passage, the Opposition while supporting the legislation, raised concern about whether some sections of the legislation went against the CARICOM Treaty of Chaguaramas which provides for the free movement of goods, labour, capital and the rights of establishment in the CARICOM Single Market.
The Government of Guyana assured that there were no contraventions.