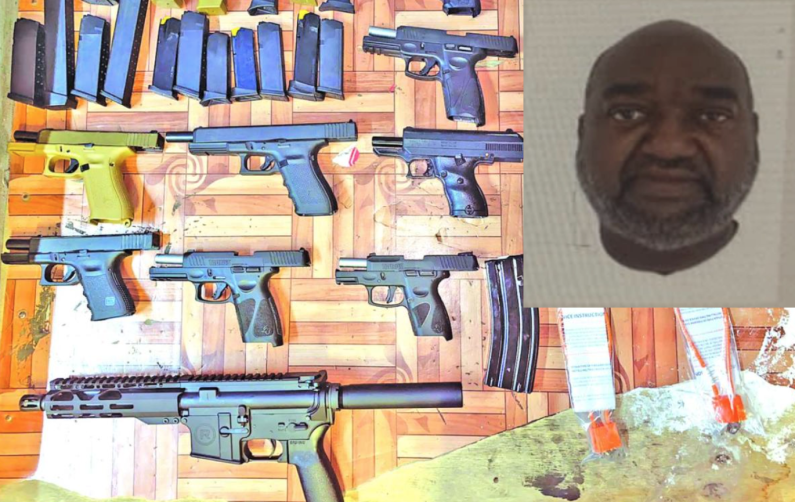 A 57-year-old US-based man is wanted by the Guyana Police Force in connection with the discovery of a large quantity of guns and ammunition that were shipped in a barrel from the United Stats to Guyana.
The wanted man has been identified as Andrew Marcus Fraser of Georgia, USA.
The Police said he is wanted for trafficking in firearms and ammunition.
The guns and ammunition were found at the GNIC wharf on Lombard Street, stashed in a barrel that was allegedly posted by the wanted man.
Investigators are tightlipped on their probe. Over the past few months, there have been a number of attempts to smuggle guns into Guyana in barrels.
Anyone knowing the whereabouts of Andrew Marcus Fraser is being asked to contact the nearest Police station or call 911.