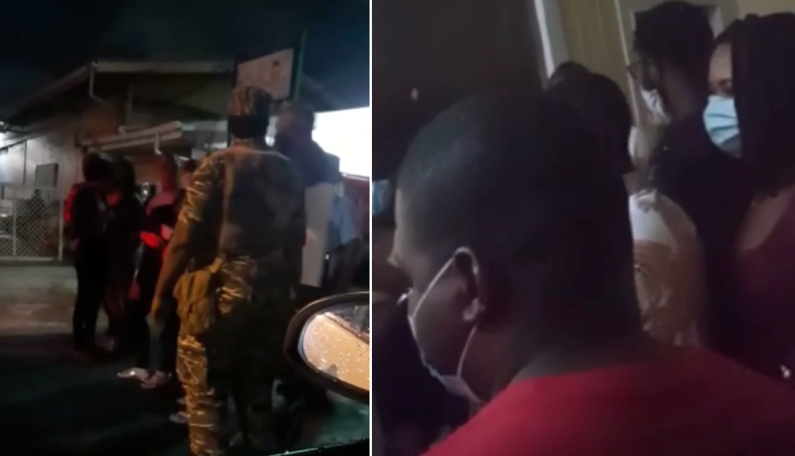 Members of the joint services arrested 46 persons late on Saturday night and early on Sunday morning for breaching the COVID-19 curfew order.
Just before midnight, the Joint Services swooped down on a number of nightspots that were still operating beyond 9:30pm. While the curfew begins at 10:30pm, bars and restaurants are expected to close their doors one hour before.
At the Altitude Bar in Station Street, Kitty, members of the Joint Services arrested 19 persons who were found partying after the curfew. They were loaded in a GDF bus and taken to a Police station where they were charged for breaching the COVID-19 regulations.
Over at the Kairos Bar in Charlotte Street, Bourda, a total of 27 persons were arrested by the Joint Services after midnight. They too were taken to a Police station in a GDF bus and charged.
On Friday night, 27 persons were also arrested and charged for breaching the regulations.
Commander for A' Division, Assistant Commissioner Simon McBean told News Source today that the Joint Services operations will continue tonight and on Easter Monday. Similar operations in the other regions are expected to take place.
With Guyana seeing a surge in new coronavirus cases, the Government has moved to step up the enforcement of the coronavirus regulations.
In a statement on Thursday, the National COVID-19 Task Force announced that all non-religious events are prohibited this weekend while restrictions against large gatherings also remain in place.