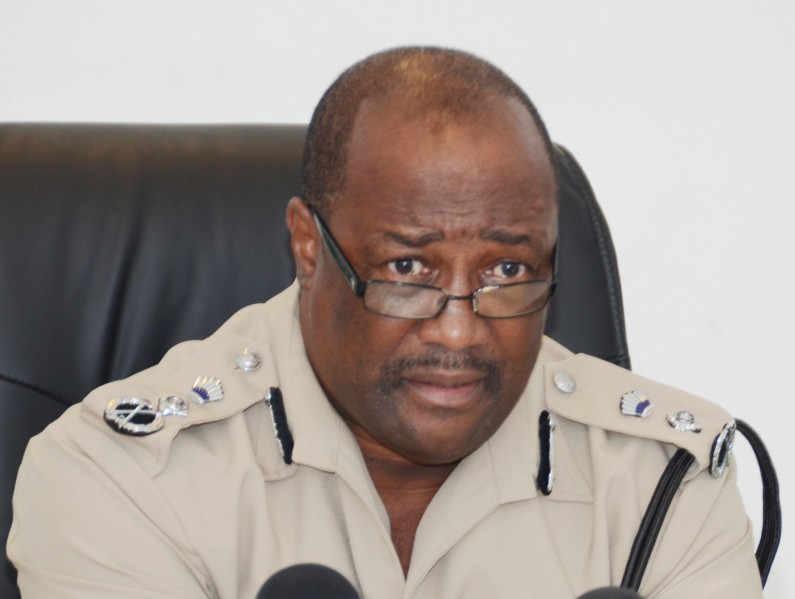 Guyana's Commissioner of Police Leroy Brummel will travel to the Corentyne Coast in Berbice on Tuesday to meet with residents who have been protesting over the crime situation in the area.
The Guyana Police Force admitted that there is a rise in criminal activity across the country. On Sunday evening, scores of residents from #48 village, Corentyne blocked the streets and protested the crime problem following another armed robbery in the area. The protesting residents also accused police officers stationed in the area of being involved in robberies.
The Home Affairs Ministry has asked that all policemen stationed at the police station in the area be removed from the area. It is unclear whether the Commissioner of Police has followed up on the request.
Just after taking office, the Police Commissioner had promised to take back the streets from criminals. However, there has been a spike in gun crimes, robberies and murders since he took office with many of those cases being added to the cold case file as they remain unsolved mysteries.
The Opposition parties have indicated that there is need for a comprehensive plan to tackle the crime problem. The parties also continue to call for the Home Affairs Minister to resign from office.
A no confidence motion was passed by the National Assembly against the Minister of Home Affairs but the President refused to ask him to step down from office, saying that he has all confidence in him.