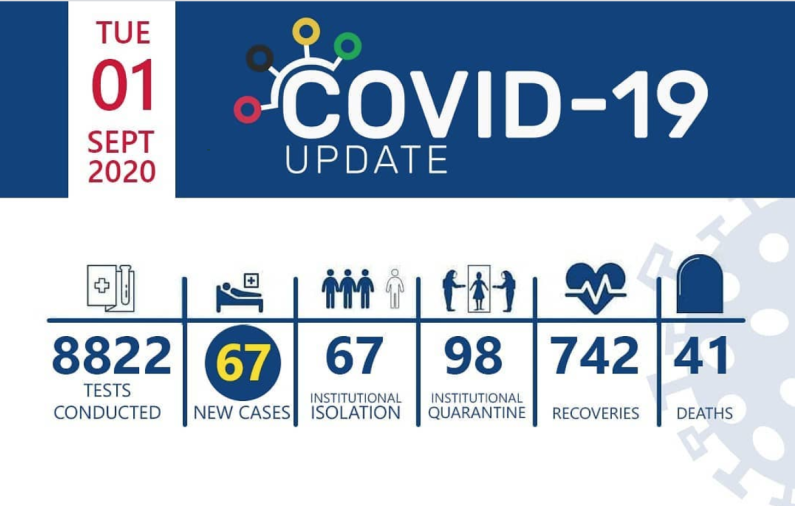 As of midnight last night, Guyana recorded 67 new cases of coronavirus, taking the total number of active cases to 579. There are 11 persons in the COVID-ICU.
Of the 579 active cases, there are 67 persons in institutional isolation and the remaining 512 being allowed to isolate at home.
The 67 new cases are the result of 312 tests completed across the country.
Region 4 has re-emerged as a hotspot for the spread of the virus.
Based on the Health Ministry's latest figures, Region 4 has recorded 19 new cases while 17 new cases were recorded in Region One.
There are six additional cases in Region Three, with two more cases in Region Five.
Region Seven has recorded 11 new cases and there are four new cases in Region 9.
The Health Ministry continues to warn citizens about the spread of the disease. The 6pm to 6am curfew was re-instituted today as part of the ongoing measures to curb the spread of the disease.
It is also now mandatory that persons wear a face mask once venturing out into the public. There are still over 500 samples still to be tested for the virus and the Ministry of Health has announced that it has started use of the Infectious Diseases Hospital at Lilliendaal to house cases with symptoms.