by Svetlana Marshall
Five months after a fire ripped through the Christ Church Secondary School in Georgetown, displacing hundreds of students, its rebuilding is about to begin.
The Ministry of Education today signed seven contracts totaling $688.159M for the reconstruction of the school, which will see a three-story structure with 20 classrooms and science and computer labs being erected.
The new building is expected to accommodate up to 500 students, according to the Ministry of Education.
The Permanent Secretary of the Ministry of Education Alfred King signed the contracts with the five selected contractors – BM Property Investment Inc, Zeco Group of Services Inc, N Balgobin and Sons Contracting Service and Electrical Supplies, A. Ograsein and Sons General Contracting, and Pantheon Construction Inc.
Minister of Education, Priya Manickchand who witnessed the signing, explained that given the urgent need for the school, the Education Ministry opted to award the project to more than one contractor in an effort to fast track the work to be done.
"The expertise that we received from the engineers, I am not an engineer, suggested that we could get this school in a shorter time, if we had, instead of one contractor doing everything, if we divided it up into components, and lots, which is what we did," Minister Manickchand explained.
Minister Manickchand said the five contractors were selected based on a competitive process and in keeping with the Procurement Laws of the country.
She warned that there will be consequences if the contractors default on the project.
The displaced students of the Christ Church Secondary School are currently being accommodated at the Cyril Potter College of Education.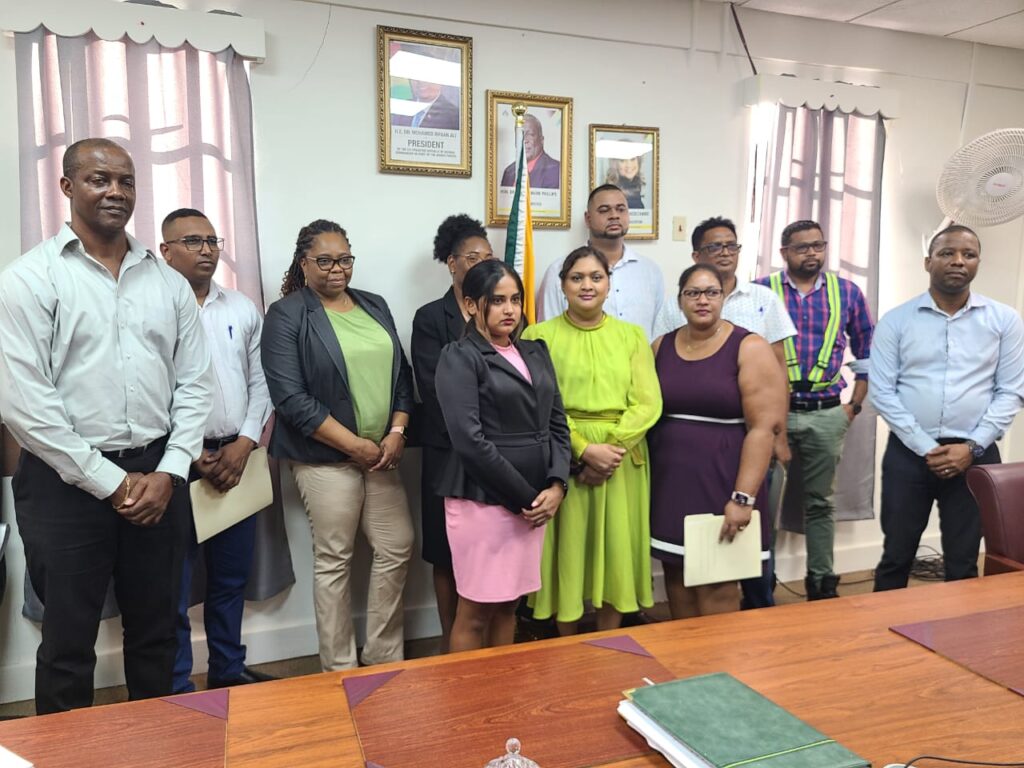 "We have been very clear to everyone that currently, the students of Christ Church are housed, relatively comfortably but very far away, considering where they are coming from. So, we have managed to house them at the Cyril Potter College of Education, where for the most part, their education has not been severely interrupted. I am deeply grateful to the teachers, who immediately rose to the challenge, and led by a fantastic head teacher and deputy head teacher, who were able to have their team produced and perform as though they were in familiar circumstances," the Education Minister reported.
With the Christ Church Secondary School being one of several public schools gutted by fire in the last three years, the Education Ministry's Special Projects Officer, Ron Eastman said the new building will have special fire prevention features.
"Following that unfortunate event, the Ministry would have ensured that in this new design, that we meet the standards of all fire prevention…in this new project in this building itself. So, there are several components that we include, that is not only alert-ive but very much preventative…Some of it include fire extinguishers, smoke detectors, we also have some of the materials used as well will also not be that highly flammable," Eastman explained.
The school is expected to be completed within seven months.