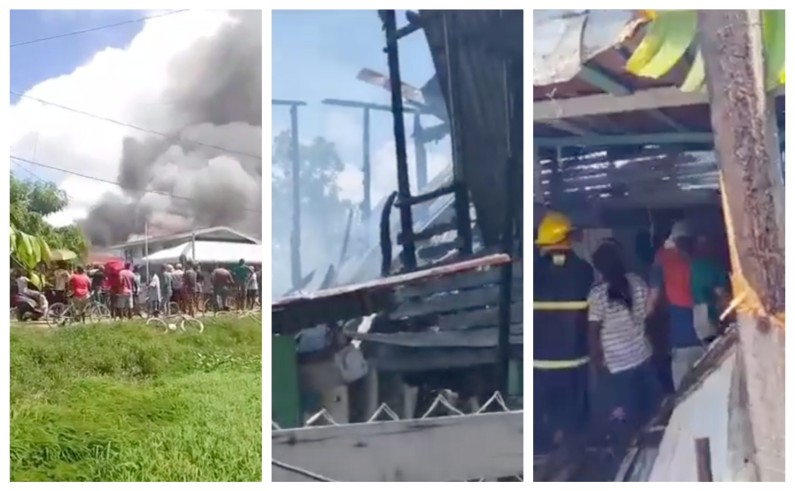 Two young children perished in a fire that ripped through their home at Market Road in Mahaica this afternoon.
Family members have identified the two victims as 9-year-old Anamika Hardat and 3-year-old Shameena Hardat.
The Guyana Fire Service was alerted to the fire at 1:30 this afternoon and immediately dispatched one of its tenders from the Mahaica Fire Station. When firemen arrived at the scene, the entire two-story building was engulfed in flames.
Persons in the area said they heard the screams of the young children after noticing the building engulfed in flames, but they could not reach them as the fire spread quickly throughout the house.
From all appearances, the two young children were alone at home at the time of the blaze, persons in the area said. They lived at the house with their mother and step father.
Fire officials spent more than two hours at the scene, ensuring that the blaze was contained to the one building.
Some persons in the area were seen breaking down in tears as it was confirmed that the two young children died in the fire. A cause of the fire has not been determined. A full investigation has been launched.