The third supply of the SputnikV COVID-19 vaccine arrived in the country today to further boost the Government's nationwide vaccination programme.
The batch of 83,000 doses was purchased by the Guyana Government.
43,000 of the doses will complement and complete the rollout of the first dose while the remaining 40,000 will be for the rollout of the next round of vaccinations.
Guyana has ordered 400,000 doses of the Russian-made vaccine as the government aims to fully vaccinate 200,000 persons with the vaccine. 
In the past months, the country also received the Indian manufactured Oxford Astra-Zeneca vaccine as well as the Chinese-made Sinopharm vaccine through several initiatives.
"The vaccines are going to come in tranches, and as they come we will continue the distribution", the Health Minister said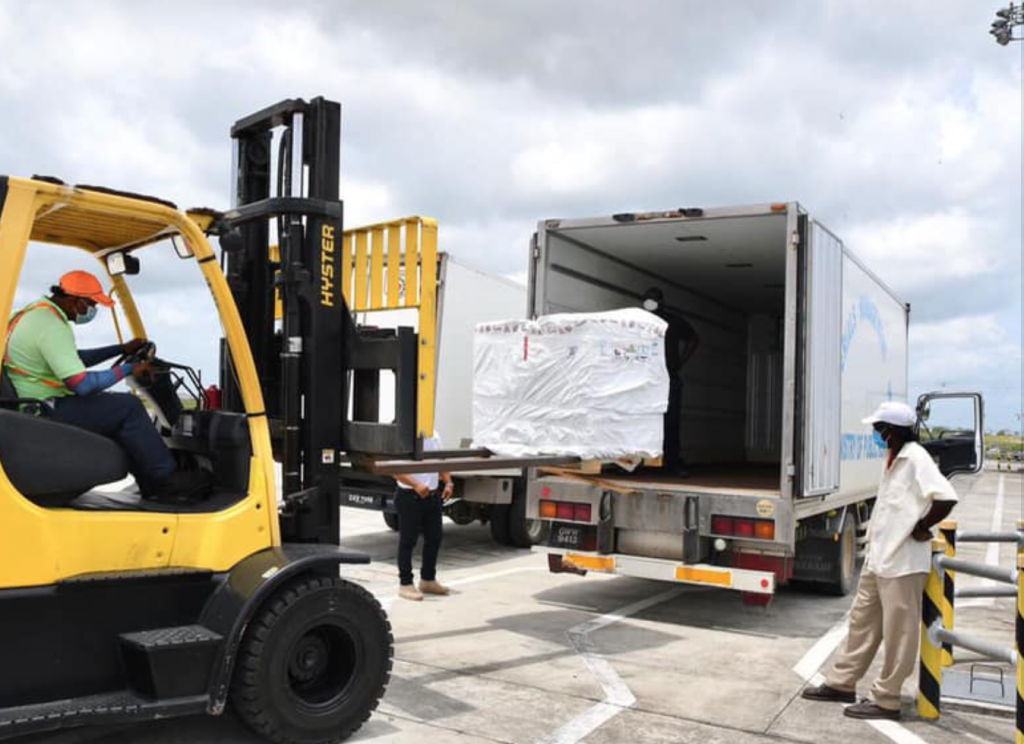 During Monday's Covid-19 update, Health Minister Dr. Frank Anthony announced that more than 86,000 persons have already received their first jab of the vaccine to fight COVID-19.
"As we are using three different types of vaccines (Astra-Zeneca, Sinopharm and Sputnik) whatever you used for the first dose, you have to use a similar vaccine for the second dose", he said.
The Health Minister said there is no shortage in second dose vaccines.
He also assured that the government is securing vaccines for every Guyanese above the age of 18.
Even as some persons remain skeptical about taking the vaccine, the Health Minister said that it is voluntary for persons to take the vaccine. He said the benefits are many when it comes to fighting the pandemic.