The People's National Congress Reform has announced that longtime senior party member, Amna Ally, has taken over as the party's General Secretary.
The appointed was made by Party Leader, President David Granger, and comes as a result of the decision by Oscar Clarke to retire from the post. He had served in the position for over a decade. 
 In a statement from the party, it was stated that its Constitution provides for the Party Leader to appoint the General Secretary from among the members of the Central Executive Committee as provided for under Rule 17 (1) (c).
The General Secretary is the Chief Executive Officer in charge of the Party Secretariat and is responsible for its efficient organization and its day-to-day functioning.
Ms. Ally is currently a Cabinet Minister and Chief Whip in Parliament in the current coalition government. It is unclear whether she will step down from any of those positions to focus on the party's functioning.
The PNC in its statement noted that Amna Ally is a long standing member, who "came through the ranks of the Party's youth arm and served as National Secretary and on the National Executive."
She is an elected member of the Central Executive Committee (CEC) of the PNCR and was its Assistant General Secretary before the new appointment. 
In addition to Ally's appointment,  Mr. Granger has also appointed three Principal Political Secretaries in the party.  
"In this regard, the Leader of the Party has appointed Ms. Dawn Hastings-Williams, MP, Ms. Sandra Adams, MS, and Mr. Brian Smith to serve as Principal Political Secretaries", the statement said.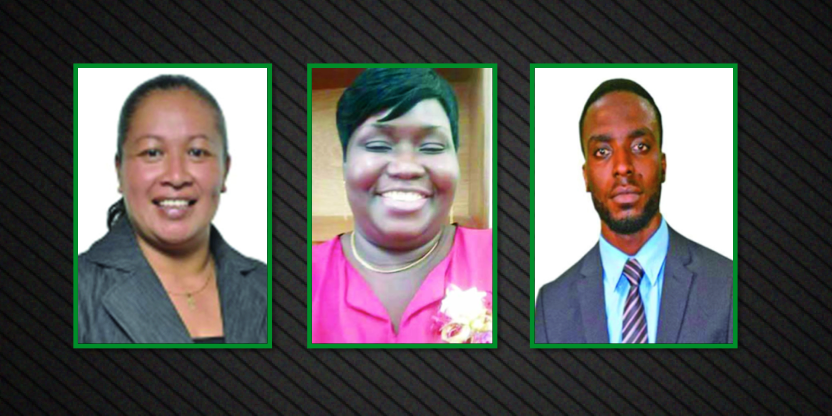 Ms. Hastings-Williams, is a member of the General Council of the PNCR representing the Cuyuni Mazaruni Region (Region No. 7).  Ms. Sandra Adams is a member of the Central Executive Committee of the PNCR where she represents the National Congress of Women (NCW), the women's arm of the Party and  Mr. Brian Smith is the National Secretary of the Guyana Youth and Student Movement (GYSM), and is a representative of the Party's youth arm on the Central Executive Committee.
The statement quoted Mr. Granger as saying that "taking into consideration the unfolding political situation in the country and the aspirations of the people, it is my opinion that, in this Diamond Jubilee Year, the restructuring of the General Secretariat would position the Party more advantageously to continue to serve the people of Guyana".
The PNC Reform is the largest party in the coalition government. It is celebrating its 60th Anniversary this year.