The Brickdam Police Station became a crime scene this morning after a 49-year-old woman shot herself dead after arriving at the station to be interviewed about a domestic complaint.
Dead is Trudy DeHaarte who was an animal rights activist and worked at the Society for the Prevention of Animals.
Family members said she was also a licensed firearm holder.
DeHaarte was at the Police Station to face questioning over allegations that she maliciously damaged her husband's car.
The two were separated. The woman reportedly saw the man this morning and threw an object into his windscreen damaging it. The husband went to the Police station to file a report and pointed her out to the police as she stood outside the station.
In a statement, the Guyana Police Force said, the wife was invited into the station compound to give her statement and it was just as she walked towards the inquiries office, she pulled out the stun gun which was wrapped in a piece of cloth and shot herself in front of the Police and the husband.
Just after DeHaarte shot herself and her body fell to the ground, the paramedics were summoned and arrived within minutes. She was pronounced dead at the scene, a few feet away from the inquiries office at the station.
The area was cordoned off as on-duty and off-duty officers appeared shocked and confused by the incident.
A sister of the dead woman arrived at the scene and was able to identify the body. The sister, Emily Clarke told reporters that she believes her sister's death was related to some issues in her marriage.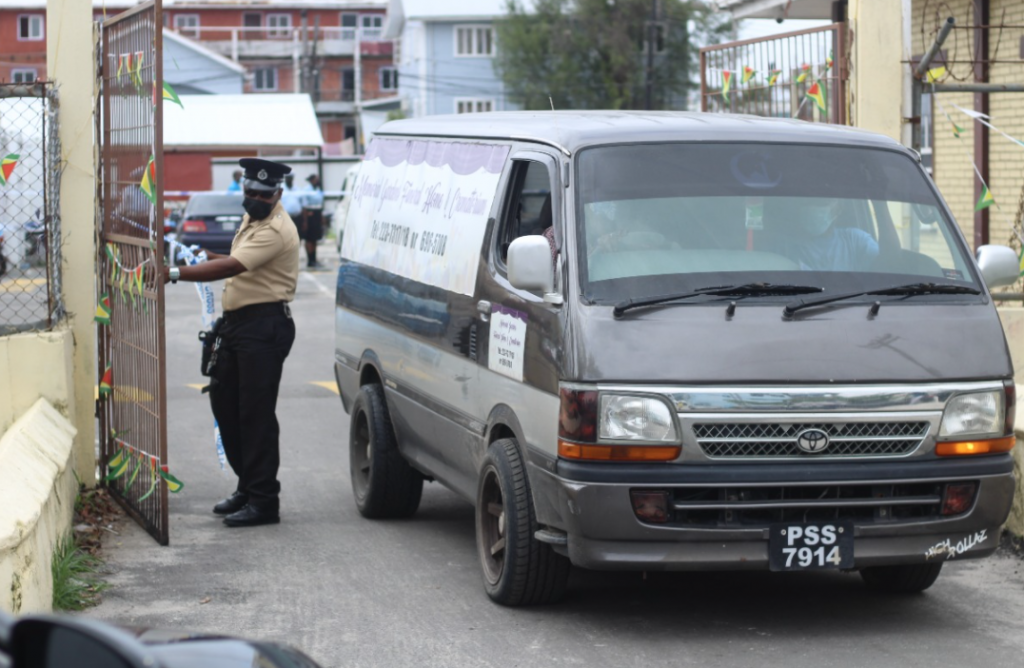 "I just called my relatives in Canada and Trinidad and they told me that she complains about some affair that the husband had. So, maybe that triggered it, I have no idea, it's a great loss. It's only me and her leave, now she gone", the sister said.
Home Affairs Minister Robeson Benn who visited the scene said it was a very unfortunate incident that will be fully investigated by the Police.
Investigators from the Criminal Investigations Department intend to speak to the woman's husband as well as the officers who interacted with her, just before she shot herself as part of the investigations.