The Governments of Guyana and Suriname are moving full steam ahead with plans to bridge the Corentyne river between the two countries.
On Saturday, Guyana's Minister of Public Works, Juan Edghill and Suriname's Minister of Public Works Raid Nurmohamed planted the flags of Guyana and Suriname at the demarcation for the bridge in Berbice and across in Suriname.
The three points of demarcation identified were Moleson Creek, Longs Island in the Corentyne River and South Drain in Suriname.
Public Works Minister Juan Edghill the bridging of the Corentyne river between Guyana and Suriname is an initiative that both countries are eager to execute as they share mutual interest.
He said the bridge will link Guyana and Suriname in many important ways while opening up access to greater economic opportunities even into French Guiana, and through the road network being developed into Brazil and eventually into markets in South America.
He said with the Guyana Government's commitment to a deep water harbour and "the incentivizing of agriculture mainly for corn and soya beans with the possibility and with the advent of cheap reliable and renewable power generation for electricity, agro-processing and manufacturing will definitely take off in a big way."
According to the Public Works Ministry, the bridge as envisaged will promote the safe movement of people and products and it is  also hoped that Longs Island will be a place of economic activity possibly a free zone with hotels, recreational parks, entertainment spots, tourist attraction, malls and farmers markets.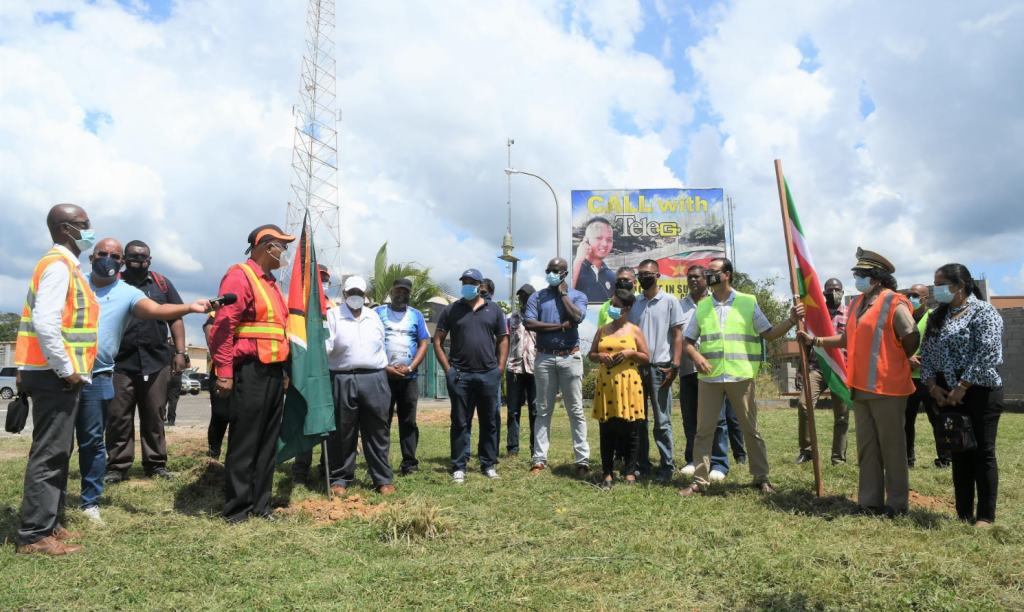 Suriname's Minister of Public Works, Dr. Nurmohamed noted, the meeting was a very important one where the two Ministers decided on serious matters for the enhancement and development of both nations. He said, "We must finish the bridge, even if it's in one year or ten years, the fact of the matter is, we have already started the work."
Minister Juan Edghill, shared with the delegation that Guyana have been in preparation for the construction of the Corentyne River bridge and as such three concrete bridges along the 2.5 km alignment from Moleson Creek to the proposed location of the bridge abutment on the Guyana side of the border.
According to Minister Edghill Guyana remains open to engagement with Suriname and looks forward to agreed terms of reference and eventually the design, financing, and construction of the bridge.