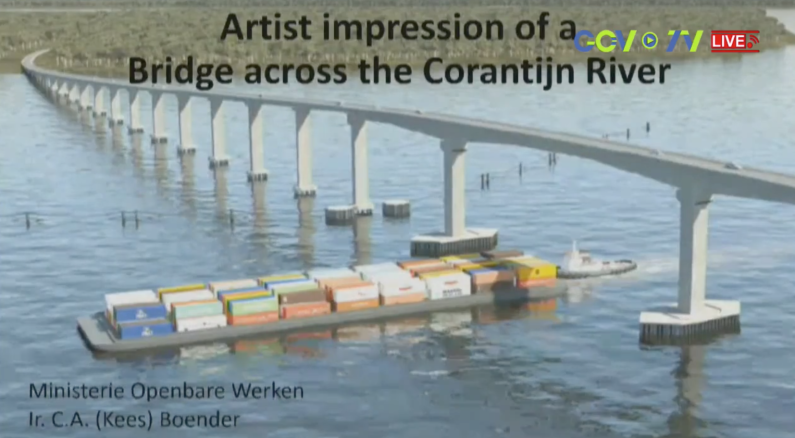 Construction of the Corentyne River Bridge which will link Guyana and Suriname is expected to commence soon as representatives from the two countries met today in Paramaribo for the signing of the feasibility study and design of the bridge.
Guyana was represented by Public Works Minister, Bishop Juan Edghill, while Surinamese Works Minister Riad Nurmohamed signed on behalf of the Surinamese Government.
The contract for the feasibility study was awarded to Trinidad company, WSP Caribbean.
In November of last year, and during a three-day visit by President Ali to Suriname, the two sides signed a Memorandum of Understanding (MoU) to facilitate the joint bridging of the Corentyne River and according to Minister Edghill, the construction of the bridge will advance the joint infrastructure development of both countries. He said the citizens of Guyana and Suriname must be satisfied that their governments are committed to comprehensive development.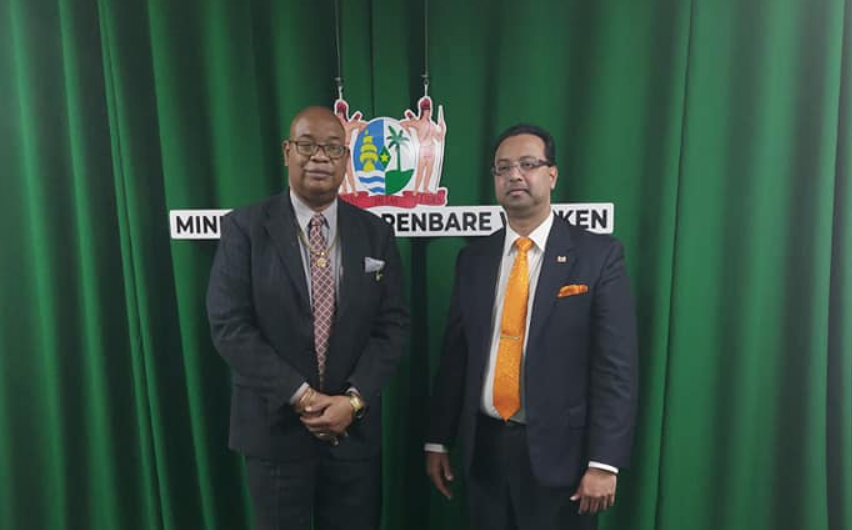 "This bridge is more than just an infrastructure project, it is a vision for the further development of two nations being realized," Edghill said.
Mr. Edghill said the bridge will increase the efficiency of trade and quick access to services between the two nations. He added that cooperation at this level means fewer delays and more progress for citizens of the two nations.
"Further, this bridge will transform future travels between Georgetown and Paramaribo. Resulting in increased efficiency and safety. I will be able to leave my home in Georgetown at 5 am and get to Paramaribo after a 5hour drive and I may very well choose to go back home the same day," Edghill said as he spoke of the effiencieny of the bridge
Meanwhile, Suriname's Public Works Minister  Riad Nurmohamed said the bridge will be transformational for both countries.
"Because of the development of this bridge, we have also decided as Ministers of Public works that we will upgrade the road completely. They are busy now with the construction of the roads from Nickerie to Paramaribo but not all parts. So we have decided that it should be upgraded then we have a very good road so we can boost the development in Nickerie", he said.
Eight bidders from around the world have already been shortlisted to build the proposed bridge.