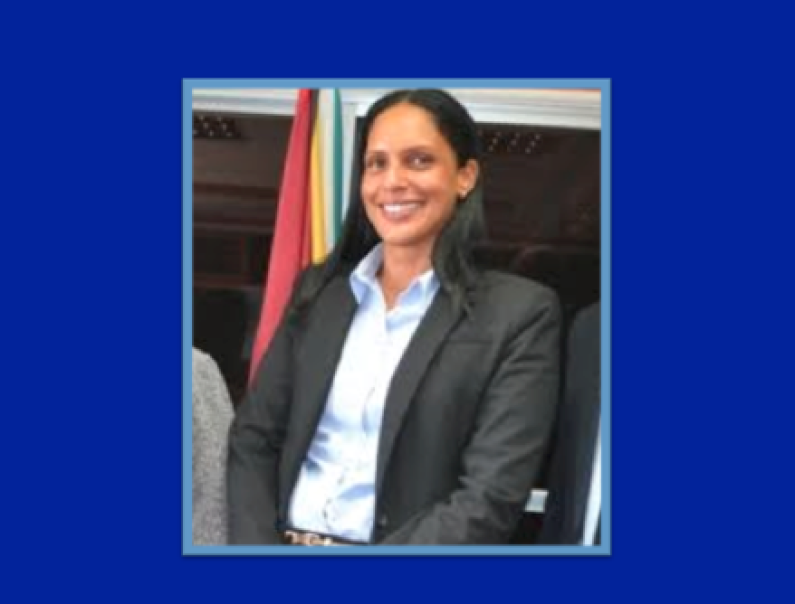 Members of the Guyana Bar Association are lobbying for tighter security for judicial officials, following the home invasion and brutal beating of a Judge and her family on Thursday.
The Association in a statement on Friday said its members are both shocked and saddened at the brutal attack on Land Court Judge, Nicola Pierre and her husband Mohamed Chand.
"It is all the more shocking that the attack took place in their home on the East Coast of Demerara while the judicial officer and her husband and son were asleep," the Association said in a statement.

But the Bar Association's expression of concern did not stop there, as  it acknowledged the "invaluable" role judicial officers play in the administration of justice and the rule of law.
To this end, the statement added "every reasonable effort must be made to secure and protect them and their families. While it is a measure of some relief that the alleged perpetrators have been captured and are in custody, the Association notes that too many serious crimes remain unsolved."

The Association has also noted with increasing concern the escalating incidents of crimes committed on citizens, almost all of which involve the use of firearms, and many of which have resulted in the death of the victims.
"The frequency and the serious nature of these attacks are desensitizing our society to the rights of citizens to safety and security whether in or out of their homes, and the duty of the State to protect every citizen, of whatever station in life."

The Association has called on the Minister of Public Security and the Commissioner of Police to develop strategies and take action to combat the level of violence in our society.
Further, the Association has also called on the Government to ensure that local law enforcement agencies are provided with the necessary tools to adequately address crimes in all their manifestations in our country.  
Earlier this week, the government rolled out a new crime fighting strategy that it hopes will be able to address the worrying crime problem in the country.  There have been over 80 murders and hundreds of robberies for this year already in the country.