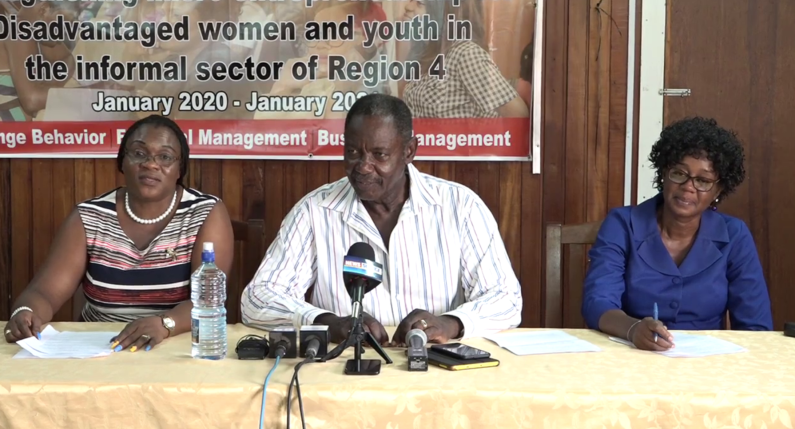 The Guyana Bauxite and General Workers Union is calling on the government to accelerate its actions to address the evolving labor issues at the Rusal Bauxite company.
At a Press conference today at the Critchlow Labour College, President of the Union, Lincoln Lewis urged the Ministry of Labour to address the labour violations of the company. 
It was just yesterday that the company made a decision to lay off most of its remaining workers over the blockage of the Berbice River by workers who were laid off last week.
There are now 280 workers who have been laid off by Rusal within the past week and the Union President, Lincoln Lewis today said the actions by RUSAL display worrying signs of bullying of the Guyanese people and not just the workers.
He reminded that the country has existing labour laws that speak to the process of dismissal of employees and it clearly outlines that notice needs to be given before a contract is terminated.
Lewis said the government needs to stand up to the foreign company on behalf of its people.
"Whereas rank and file Guyanese are prepared to confront this disrespect and stand resolute in determination, the Government must understand that it has to stand with the people. This is a blatant attempt by Russia in seeking to position itself in this hemisphere in its quest for global dominance and Guyana must not become its satellite state. The timing of this unprovoked conflict is also suspect- it is not an accident but strategic in light of the nation facing General and Regional Elections in few weeks which can create social upheavals and or influence the results", Lewis contended.
The union is now calling on the people of Guyana to support the workers and their union in the coming days.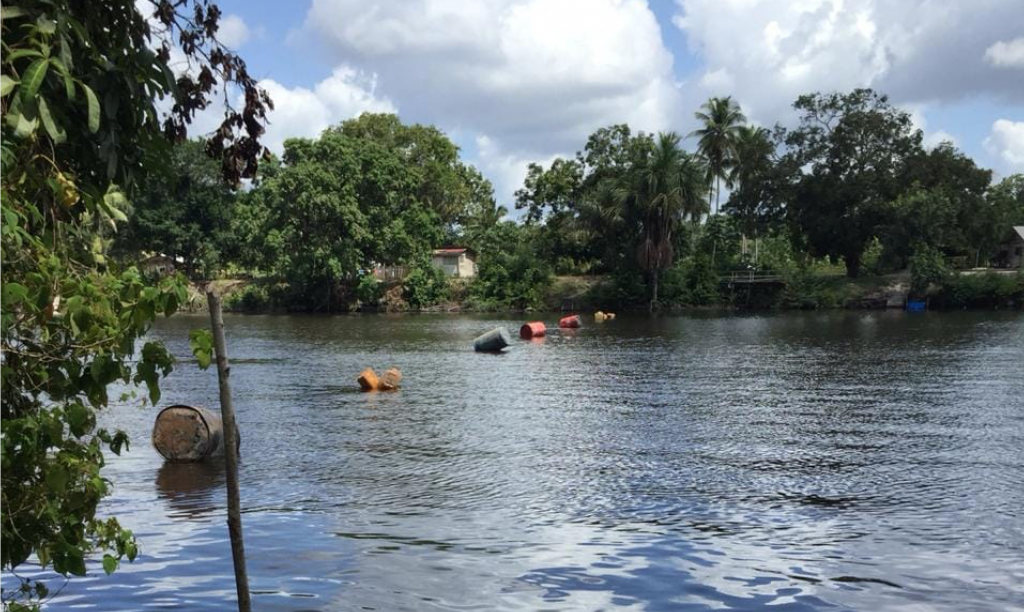 "The Guyana Bauxite & General Workers (GB&GWU) calls on Guyanese to set aside any and all differences and hold hands against the continued disrespect. For evidently we are facing the fight for our life to preserve who we are as a sovereign nation and people."
The Union President said he has not heard from the Government on the situation as yet but he intends to go to the mining site at Aroima tomorrow to speak directly to the affected workers.
Union officials recalled that issues with Rusal started more than 10 years ago and since then the union has been working on ensuring that workers are adequately compensated and respected.
Mr. Lewis made a comparison to BOSAI, another bauxite company which operates in Linden. He said the workers at BOSAI which is managed by a Chinese company, are paid more than 40% more than the workers at RUSAL.