With reports of persons being attacked during protest action on the West Coast of Berbice, Home Affairs Minister, Robeson Benn is laying blame for the situation at the doorsteps of the Opposition Leader and the former President.
In a statement punctuated mostly by exclamation marks, Mr. Benn accused Opposition Leader Joe Harmon and former President David Granger of creating "an atmosphere of unfounded suspicions" with statements that they have made.
Benn said he believes the statements have led to the widespread protests and the attacks.
The Opposition Leader and the former President during a visit with the parents of the murdered teenagers on Monday called on the Police to conduct a thorough investigation while also demanding an independent probe.
During that visit former President Granger also called on the Police to protect the villages more from attacks.
The Home Affairs Minister today said the further loss of life, injuries and property loss are now being experienced and Granger and Harmon should be blamed.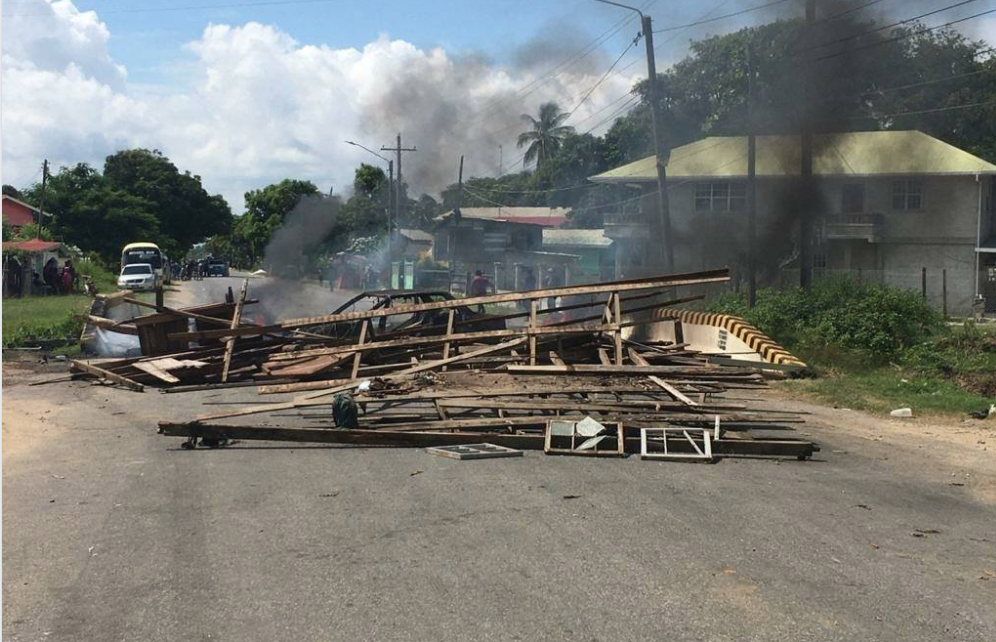 While describing the two as "political vultures", Benn said the Police Force is working to resolve what he called "clearly a criminal matter" in relation to the murder of the Henry cousins.
He said the Joint Services are continuing their efforts to restore calm to the communities and he is recommending that only emergency and essential travel should be made through the West Berbice communities where the protests have been intensifying.
During a visit to the West Coast Berbice area yesterday, the Home Affairs Minister along with the Prime Minister and the Minister of Social Services were blocked from entering a number of areas. They eventually made their way to the home of the family of the two cousins who were killed in the Cotton Tree backdam.