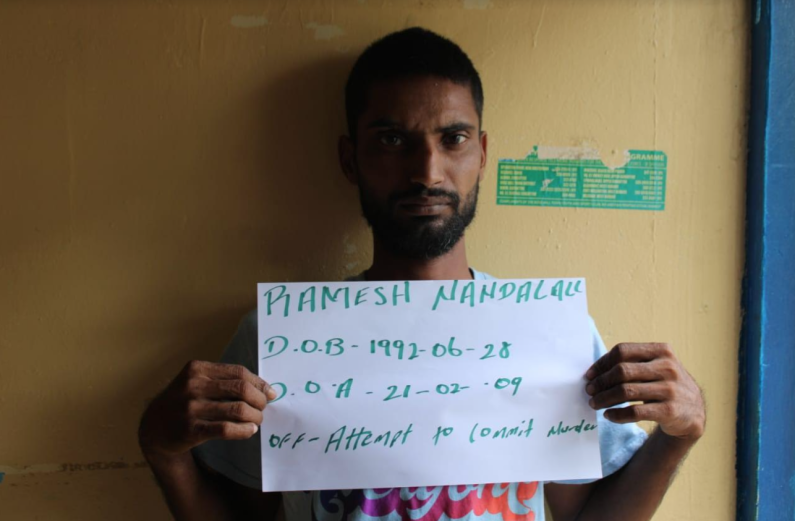 Police investigators have written to the Director of Public Prosecutions seeking advice as they prepare murder charges against a Berbice man who is accused of forcing his wife to ingest poison in front of their 3 small children.
28-year-old Ramesh Nandalall was originally charged with attempted murder as his wife was hospitalized.
But the wife, Sattie Jagmohan, has since passed away and investigators are now seeking to upgrade the charge to murder.
The allegation against the man is that he held a cutlass to his wife's neck and threatened to chop her unless she drank the poisonous substance.
The 27-year-old woman drank the poison and was later rushed to the hospital as she became ill.
The husband was arrested while she was hospitalized. She died yesterday after spending more than a week in the hospital.
The mother of three reportedly provided a full statement to the Police on the incident before she passed away.
Family members have told investigators that the man was very abusive to the woman. He remains behind bars and the upgraded charges, once approved, could be filed against him as early as tomorrow.