The remains of fallen Guyanese born, NYPD Officer, Randolph Holder will arrive in Guyana on Thursday night on Fly Jamaica. Over 60 persons including Holder's family and members of the New York Police Department are expected to accompany the remains on the flight.
An all day wake for the 33-year-old took place in Queens, New York today, ahead of funeral services to take place in New York on Wednesday.
The New York Times reported earlier today that hundreds of police officers joined mourners at Greater Allen African Methodist Episcopal Cathedral of New York to begin their farewells.
"Florists delivered ornate bouquets. Every stoplight, streetlamp and tree nearby had been adorned with a blue ribbon", the NY Times reported.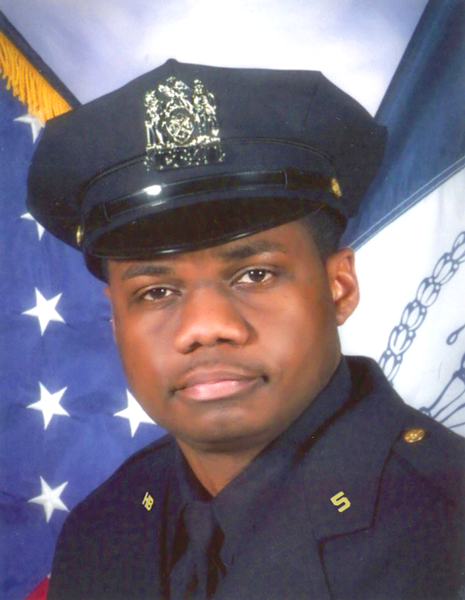 The policeman was gunned down last week in East Harlem as he chased behind a robber who was a known criminal with a long criminal past.
News Source understands that the NYPD has been in touch with the Guyana Police Force and family members in Guyana as part of the planning for the Saturday burial of the police officer.
Holder's father, Randolph Holder Snr., served in the Guyana Police Force before he and the family migrated to the US and his son decided to follow in his footsteps by becoming one of New York finest.
President David Granger over the weekend extended sympathy to the young man's family through a telephone call to his grandmother who still lives in Guyana.  (New York Times photo)