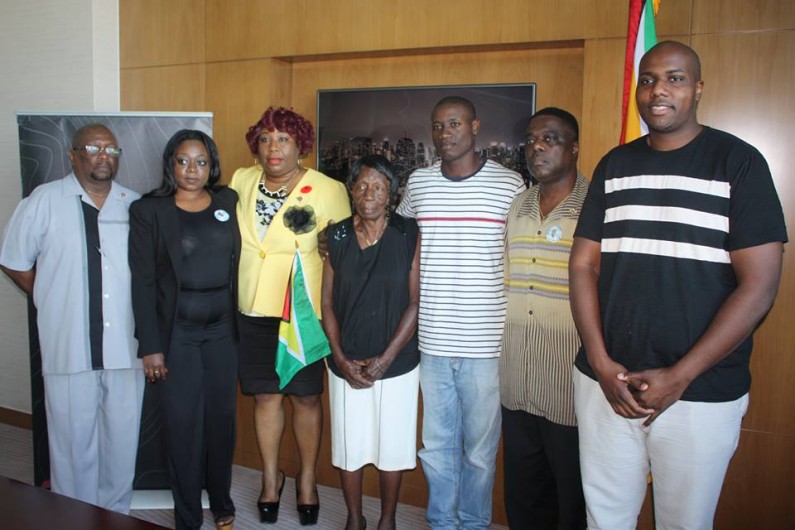 Family members of the late Guyanese born NYPD Officer, Randolph Holder, on Tuesday expressed heartfelt gratitude to individuals and agencies involved in the funeral arrangements and burial for the slain policeman in Guyana.
The family members clarified that the funeral and burial in Guyana were fully financed by the NYPD. They were high in praises to the Guyana Government for the support extended but also made it clear that no direct financial assistance was offered to family members by the government.
Among the family members present at a press conference to offer thanks were Holder's father Randolph Holder Senior and the late man's Grandmother, who raised him following the death of his mother.
His  two brothers were also there.
The 33 – year – old Holder was laid to rest in his native Guyana on Saturday last. He was shot two weeks ago in the head by a trigger-happy career criminal during a chase and gunfight in East Harlem.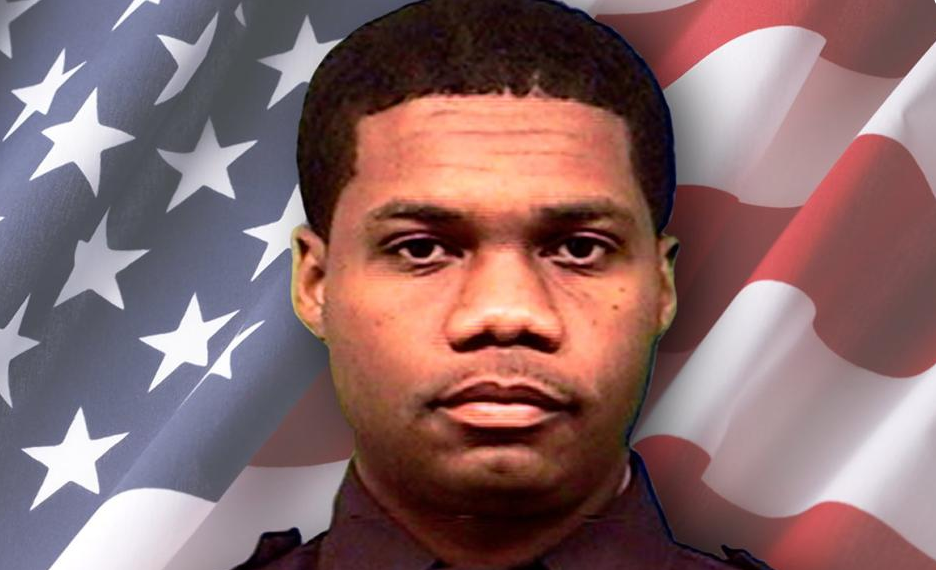 He worked with the New York Police Department for just over five years.
Expressions of gratitude were also extended to President David Granger, Georgetown Mayor Hamilton Green, Public Security Minister Khemraj Ramjattan, Fly Jamaica, the Guyana Police Force and the NYPD along with several individuals.
The U.S Ambassador to Guyana and the Marriott Hotel Guyana were also recognized for the support offered to mourning relatives of Holder.
His father said he was exceedingly pleased with the funeral and burial his son was given in Guyana.
Holder's relatives made a collective pledge to ensuring that the slain policeman's Grandmother, who he took care of while alive; will continue to receive care and support.
They also said his death should not be used as a disincentive for persons currently serving in police forces across the world or those interested in enlisting.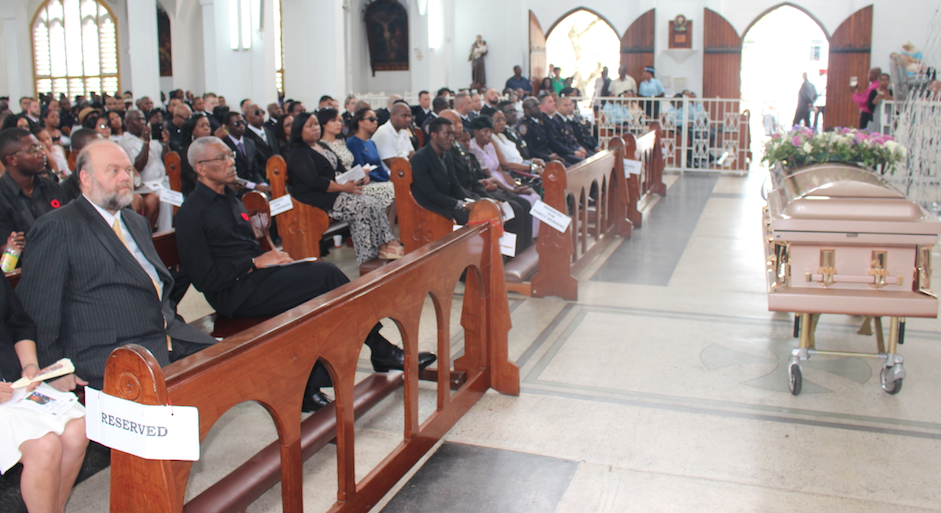 Following a funeral service in New York, the body of the well-respected policeman was flown home by Fly Jamaica for a second funeral service and the burial.
He received a 21 – gun salute from members of the Guyana Police Force as over 100 NYPD officers overlooked the burial at Georgetown's Le Repentir cemetery.