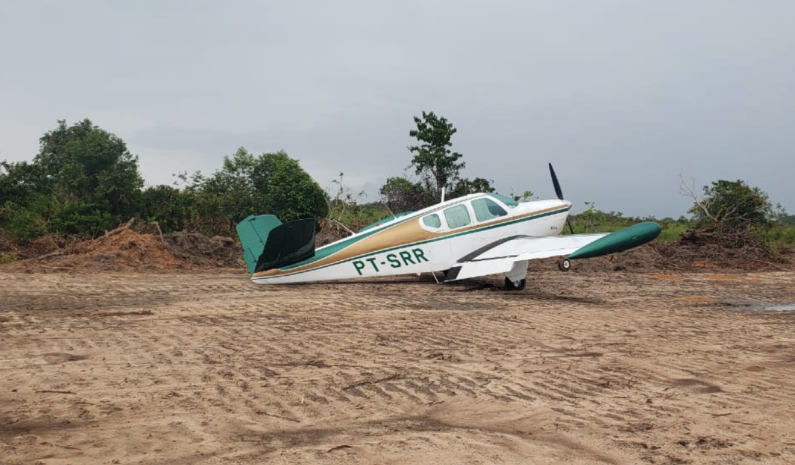 A small single-engine aircraft carrying a Brazilian registration number made an emergency landing in Orealla in East Berbice Corentyne this afternoon.
On board, a large quantity of cocaine was discovered.
There were only two persons aboard the plane along with several large packages of cocaine when the emergency landing was made along a roadway that is under construction in the community.
The two Brazilian pilots are in Police custody and the cocaine cargo has been confiscated.
Persons in the area told News Source that after the plane landed, the men walked around the village seeking information about the area before they were approached by the Police
It is suspected that the pilots mistook the roadway for an airstrip since it is located close to where there was once an old airstrip.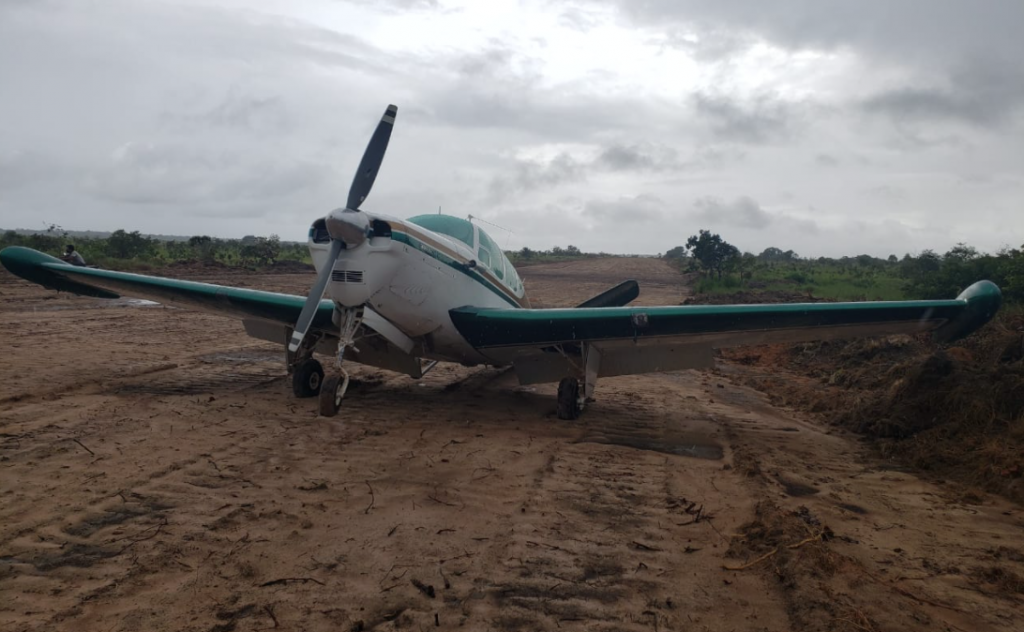 One resident told News Source that the Brazilian pilots have been explaining that they were forced to land the plane because of the bad weather in the area and the aircraft running low on fuel.
The Police in the area have confirmed the emergency landing of the aircraft but are tightlipped on the items found onboard. The headquarters of the Guyana Police Force and CANU have been informed of the discovery and are both investigating.