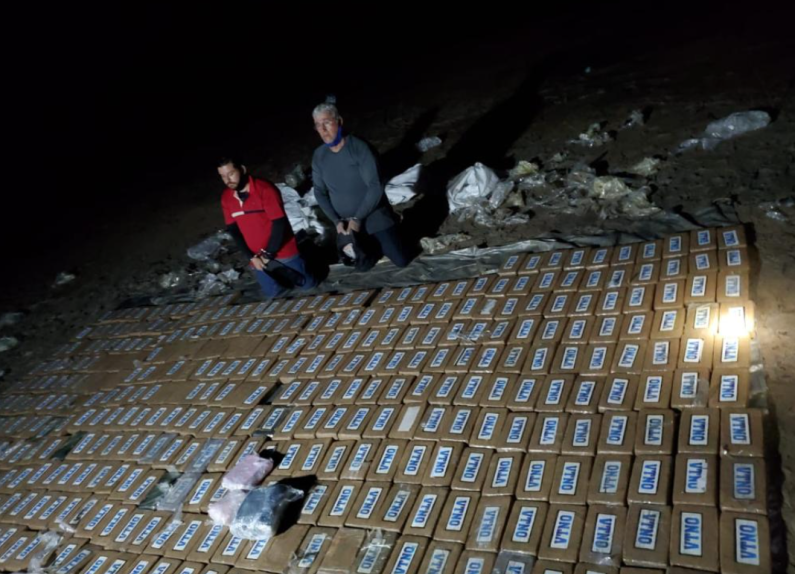 Two Brazilian nationals remain in Police custody and will face drug trafficking charges soon after their small aircraft that was loaded with cocaine made an emergency landing in the village of Orealla.
In a statement this morning, the Guyana Police Force announced that 453 packages of cocaine were found on the plane weighing a total of 453 kilos (996.6 lbs).
Investigators also found global positioning systems, mobile phones and aircraft registration documents.
The plane made its emergency landing on Thursday afternoon around 2pm along a roadway in the Berbice village of Orealla.
Villagers said just after the landing, the two men who were onboard emerged and explained that bad weather and low fuel forced them to land the aircraft.
Ranks from the Region 6 Police Division were first on the scene and arrested the two men. Other ranks from Police Headquarters and CANU were later dispatched to the area.
Charges against the two men are expected soon.