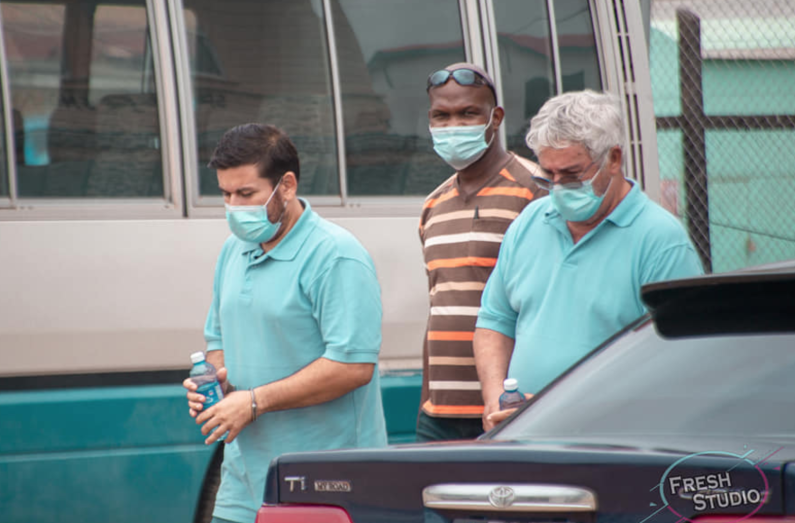 Almost two months after they were remanded to jail on cocaine trafficking charges, the two Brazilian pilots who were busted with a plane packed with cocaine have been granted bail in the sum of $3 Million each.
Back in May, the two men Andre Perreira and Salim De Almiser were arrested after they made an emergency landing in Orealla and it was discovered that their small plane was ferrying more than 950 pounds of cocaine.
Bail was granted yesterday when they made another Court appearance in Berbice.
During the bust, Police from the region were among the first to arrive on the scene of the emergency landing of the aircraft and they found over 450 packets of cocaine.
The two Brazilian men were immediately arrested and the plane and the illegal cargo confiscated.
The men reportedly told investigators that they were forced to land in Guyana because of bad weather and low fuel.