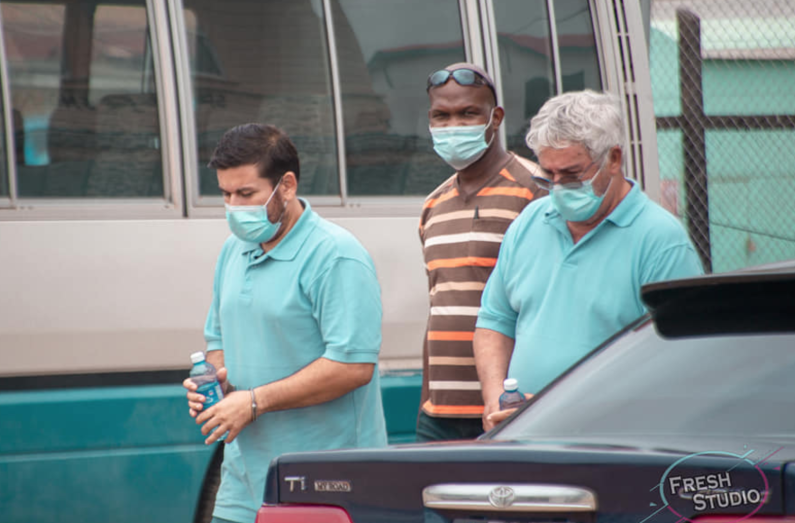 The two Brazilian nationals who were arrested with almost 1000 pounds of cocaine when they landed their small plane at Orealla were today charged for drug trafficking and remanded to jail.
30-year-old Andre Perreira and 65-year-old Salim De Almiser appeared at the Springlands Magistrates' Court this morning and pleaded not guilty to trafficking more than 450 kilograms of cocaine to Guyana.
The Police Prosecutor objected to bail on the grounds that the two foreigners were a flight risk since they have no ties to Guyana.
Bail was refused and the two men were remanded to jail until their next hearing on the 22nd June.
The two were arrested one week ago after making an emergency landing with their small Brazilian registered airplane along a roadway in Orealla in the Berbice region.
Police from the region were among the first to arrive on the scene and they found over 450 packets of cocaine.
The two Brazilian men were immediately arrested and the plane and its illegal cargo confiscated.
The men reportedly told investigators that they were forced to land in Guyana because of bad weather and low fuel.
(Photo by Royan Abrams)