One week after a burnt cessna aircraft was discovered along the Bissaruni trail near Kwakwani, investigators have hit a brick wall in their search for the persons who flew the plane into Guyana.
Authorities believe the aircraft was smuggling cocaine into Guyana. The suspected cargo and its traffickers have vanished without a trace.
CANU Officials have confirmed to News Source that the small plane carried a Brazilian registration.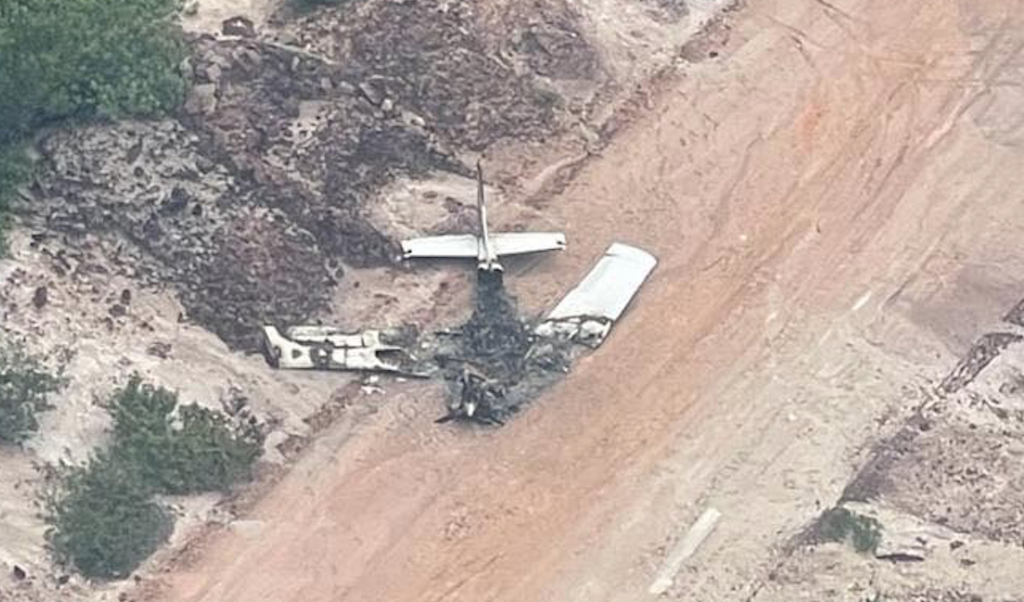 On the same day that the plane was found in Guyana, another aircraft which was spotted flying over Guyana but later made its way to Suriname was busted in the neighbouring country with a large quantity of cocaine.
A few weeks ago another Brazilian registered aircraft was busted with cocaine after its pilots were forced to make an emergency landing in Orealla, Berbice.
The two Brazilian men have since been charged and remanded to jail on drug trafficking charges.