Two foreign nationals, a Colombian and a Brazilian, are in Police custody after illegally landing their small aircraft on the Mahdia airstrip. The Police found over 600 pounds of cocaine and 120 pounds of marijuana in the aircraft.
The Police were called to the area after the small one-engine plane with registration number N5470z landed without authorization at the airstrip.
The police immediately arrested the pilot and the other occupant, who have since been identified as 23-year-old Brazilian national Vinicius Pontes Alberto and 43-year-old Colombian Rodrigues Canon Dandres Estiven.
The Guyana Police Force said a search of the aircraft just after landing revealed a large quantity of marijuana and cocaine.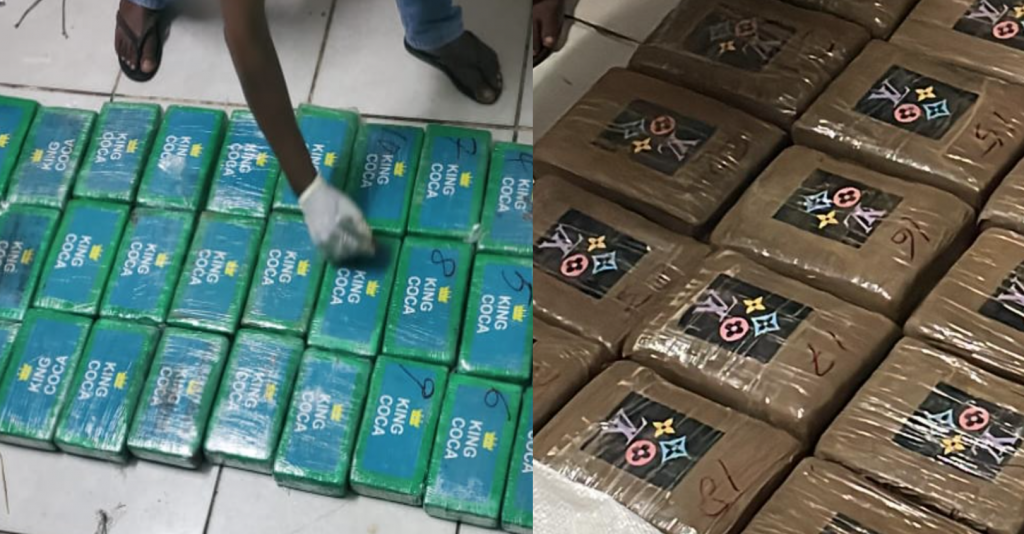 The cocaine and cannabis were seized along with one satellite phone, two GPS devices, two cellular phones, an Icon radio set along with documents.
The cocaine weighed a total of 639.9 pounds and was discovered in 250 parcels while the 120.45 pounds of marijuana was found in 50 packages on the plane.
Investigators suspect that the plane might have been traveling from Venezuela when it made the unauthorized landing in Guyana.
The two men who were arrested along with the confiscated drugs and other items have since been transported to the city. The suspects are in the custody of the Criminal Investigations Department.
The Guyana Police Force said the street value of the seized cocaine and marijuana stands at over $484.5 Million.