The Colombian and Brazilian nationals who were nabbed when their cocaine and marijuana laden plane made an illegal landing in Guyana have been jailed for 4 years and six months, in addition, to being fined $435.3 million each.
The two men, 23-year-old Mateus Vinicius Pontes Alberto, and 43-year-old Rodrigues Canon Dandres Estiven, appeared in Court yesterday and pleaded guilty to all the charges that were laid before them.
In addition to the drug trafficking charges, the duo also pleaded guilty to operating an aircraft without airworthiness, interference with an aircraft, operating an aircraft without insurance, and false or misleading markings on an aircraft.
Jail sentences were handed down for each of the guilty pleas and the sentences will run concurrently, according to the Police.
Police ranks were at the Mahdia airstrip on Sunday when the small one-engine plane with registration number N5470z landed without authorization.
The police immediately arrested the pilot and the other occupant.
A search of the aircraft just after landing revealed over 630 pounds of cocaine and more than 120 pounds of marijuana in marked packages.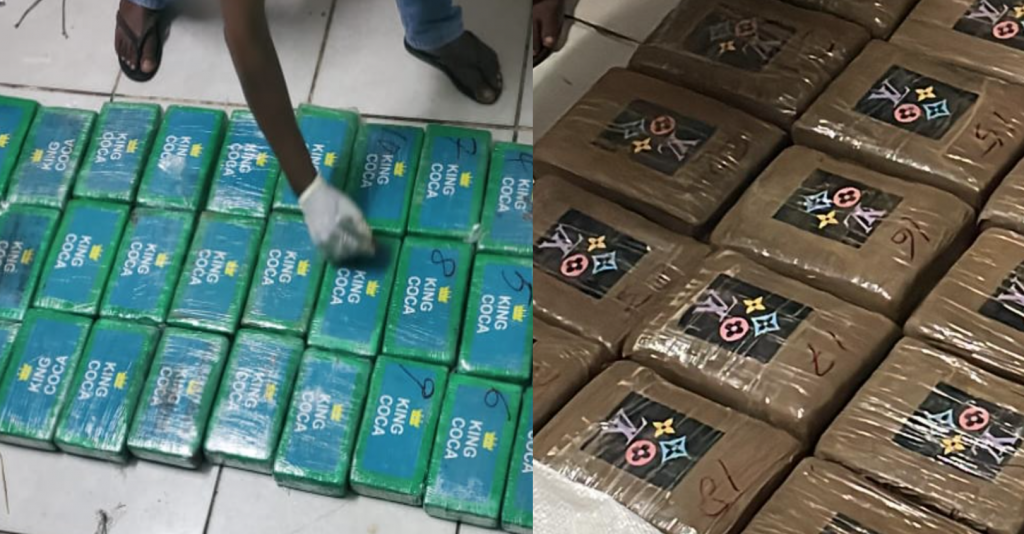 Investigators suspect that the plane might have been traveling from Venezuela when it made the unauthorized landing in Guyana.