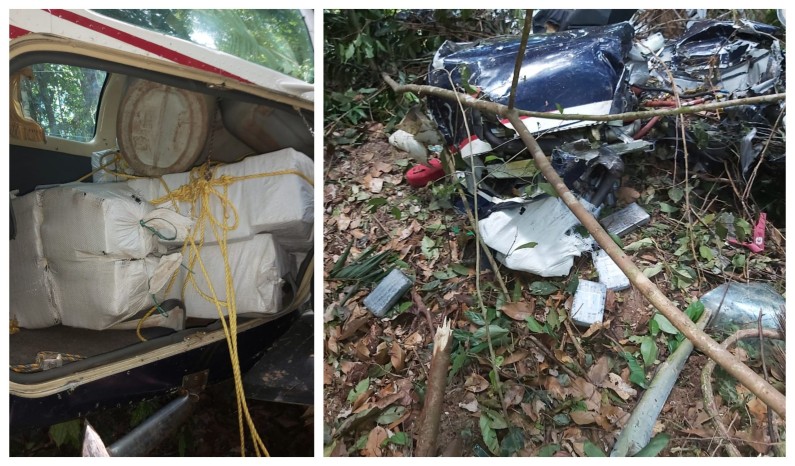 The Guyana Police Force this morning revealed that the large packets of cocaine that were found in a crashed small plane at Issanno in Region Seven weighs 858 pounds.
The plane was found yesterday close to the Issanno airstrip with the cocaine and a dead body inside. Police investigators have not yet been able to ascertain the identity of the dead man.
Three other foreign nationals who were held in the same Issanno area after they landed on another small plane remain in custody.
One of the three men is believed to have been the pilot of the crashed plane that was found with the cocaine and the dead body. He was the only one with injuries consistent with an accident.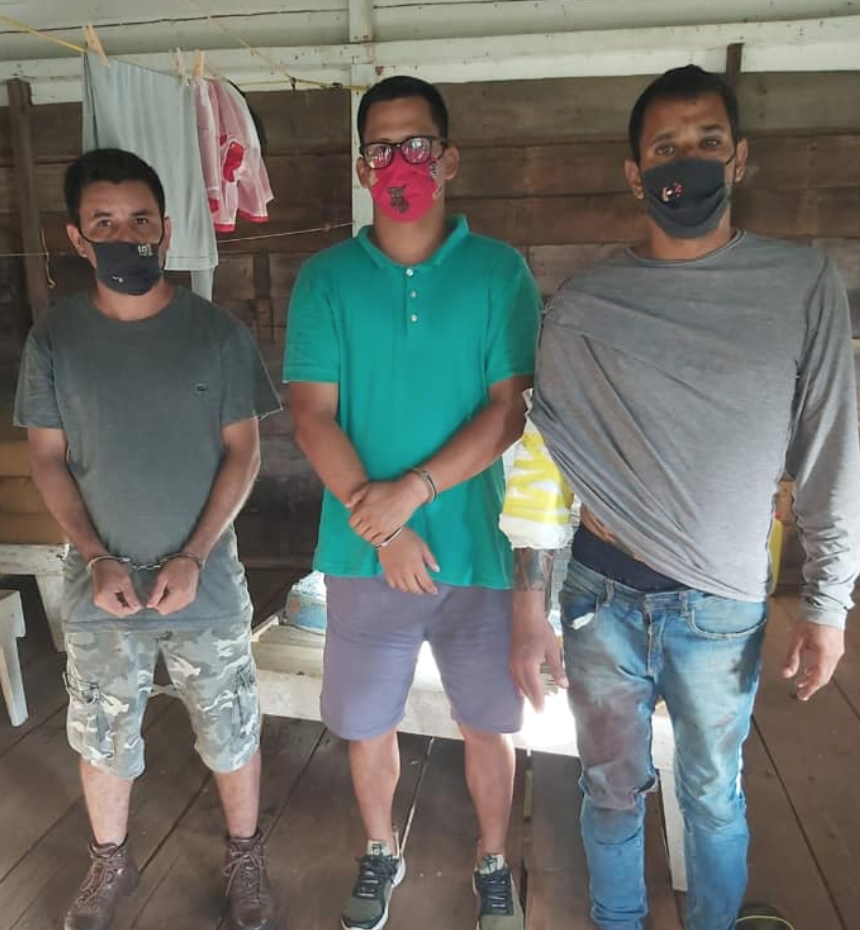 Investigators believe the three men were attempting to move the cargo from the crashed plane when they were caught at Nine Miles in Issanno.
Two of the three men are Brazilian nationals while the other man is a Venezuelan. The probe is being carried out by the Police, the Guyana Defence Force and the Customs Anti Narcotics Unit.