An early morning accident at the Demerara Harbour Bridge has resulted in the closure of the bridge to all traffic until further notice.
General Manager of the Bridge, Rawlston Adams told News Source early this morning that it was just before 1 o' clock this morning that a tug and barge transporting some type of material slammed into the bridge, loosening the anchorage and shifting the bridge out of alignment.
He said it appears as though the Captain of the tug attempted to maneuver the tug and barge away from the bridge after slamming into the first section and ended up hitting another section.
A car that was crossing the bridge at the time got stuck on the bridge as the plates shifted out of place. There was no injury.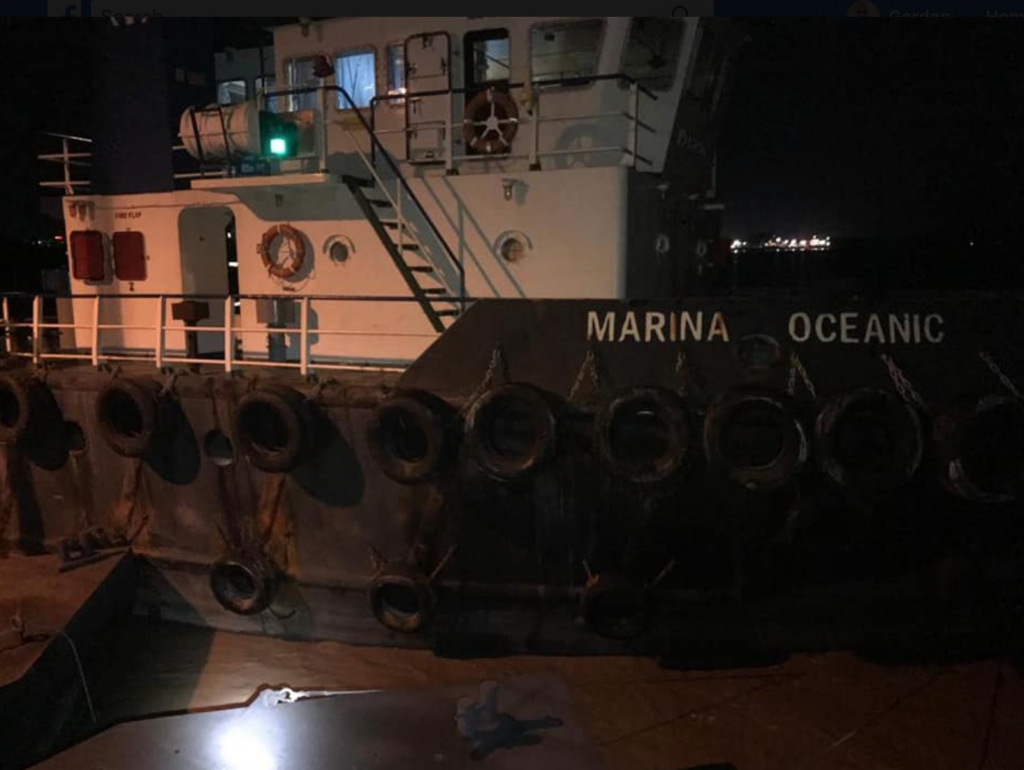 The General Manager said because of the early morning high tide, repair work on the bridge will not start until after 12 noon today.
He said those works will not be completed in one day and it is likely that the bridge will remain closed into tomorrow morning.
The bridge provides a critical link to the Eastern and Western banks of the Demerara River and its closure will disrupt commuters on both sides.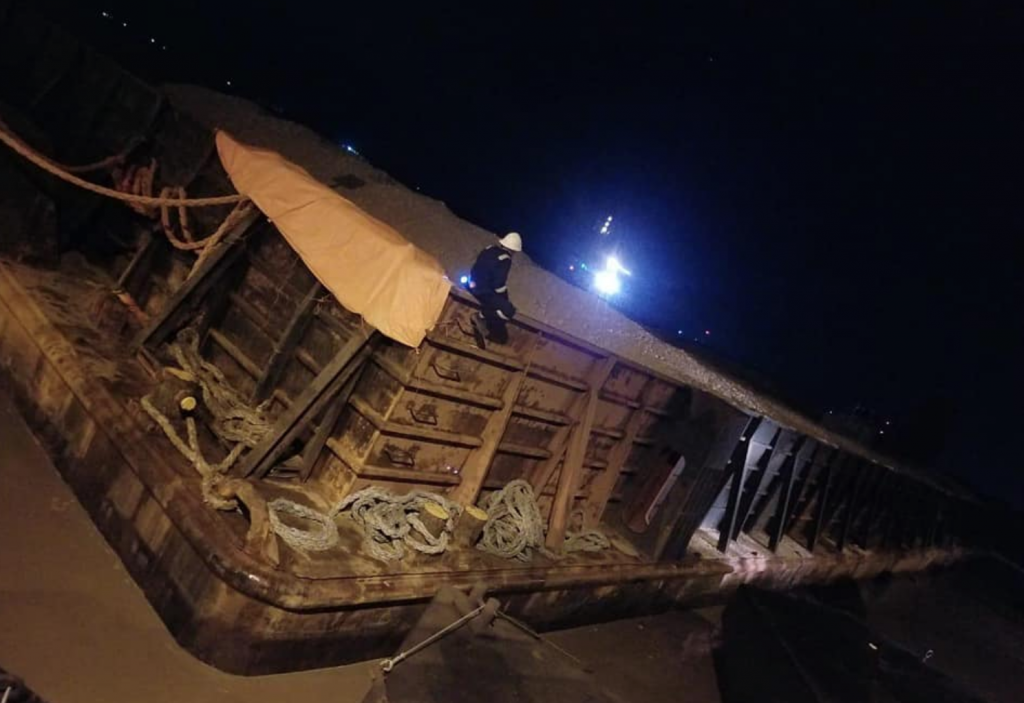 Affected persons, including school children who are heading back to school on this first school day today, will have to utilise the speedboat services.