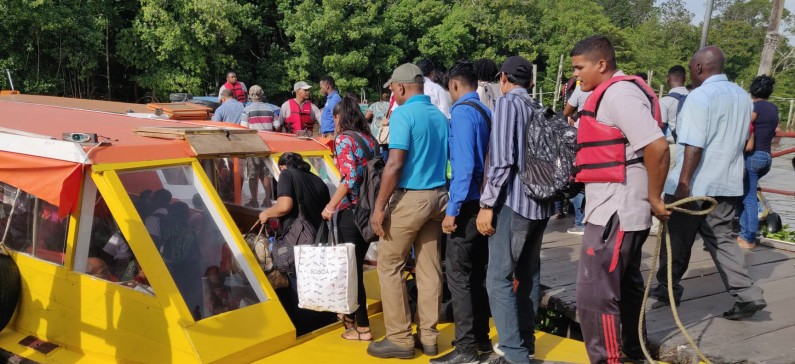 The Maritime Administration has given approval for speedboats traversing the Demerara River between Stabroek and Vreed-en-hoop to operate until 10 o' clock tonight.
The move comes as repair works are ongoing to the Demerara Harbour bridge following this morning's accident involving a tug and barge.
At a press conference this afternoon, Minister of Public Infrastructure, David Patterson announced that temporary lights and other safety equipment will be deployed to facilitate the late-night speed boat operation.
However, he warned that after 10 pm, the service will close, allowing only the Police, Coast Guard and medical services to use the waterway for emergency situations.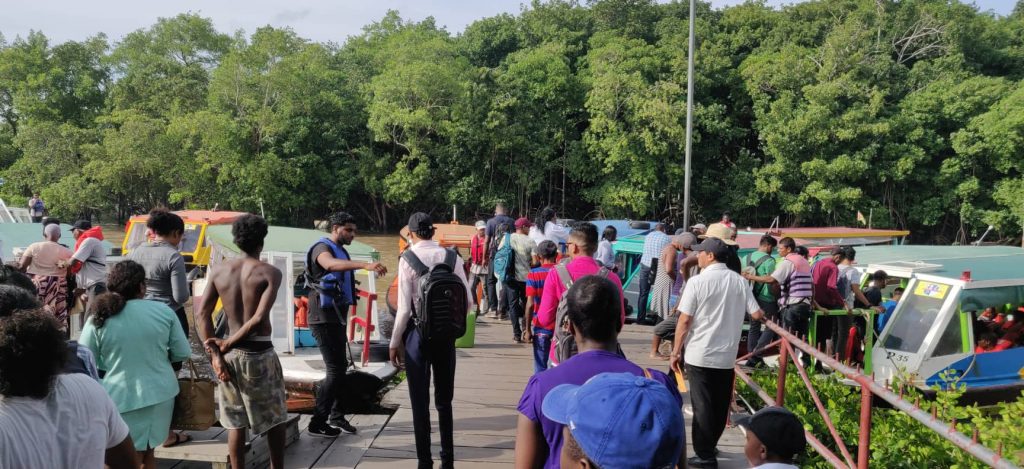 "We are going to rent some portable lights and put in some temporary navigational equipment and we are going to keep the water taxi service opened until 10 pm. The implication of that is after 10 pm this evening unless you have an alternative method of crossing the river, you will not be able to."
He said additional Police ranks and Maritime Officers will be at the two stellings to ensure safety.
The Minister explained that there are 55 water taxis in operation and they have been operating in an efficient manner.
He shot down suggestions of moving a ferry to the location, pointing out that the two stellings are not in a condition to allow any ferry operation.
Both the Stabroek and Vreed-en-hoop stellings were put out of operation for ferry service more than 15 years ago.
Patterson said there is now a waterfront project that will look at the rehabilitation of both stellings, but that is not expected to get underway anytime soon.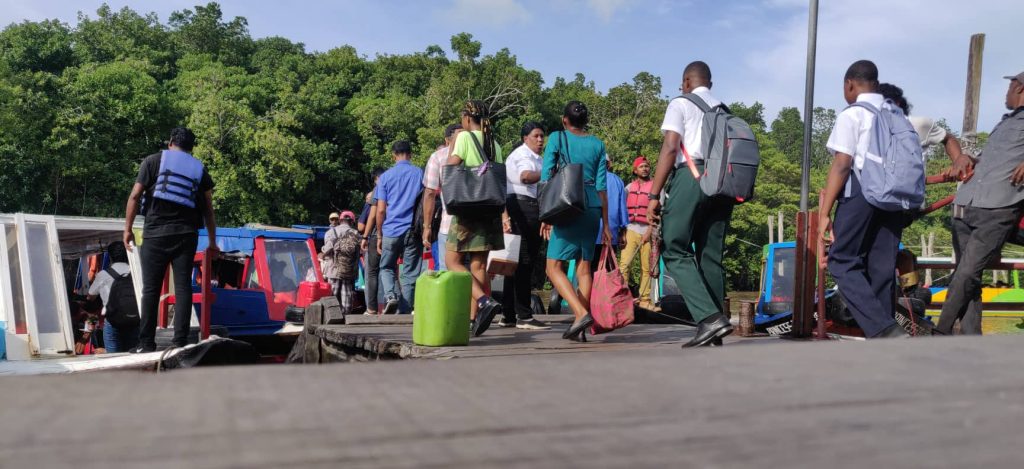 Hundreds of commuters were forced to use the river taxi services this morning following the closure of the bridge because of the accident.
The accident was caused by a tug and a barge slamming into the bridge, shifting the anchors and pontoons and sending the bridge out of alignment.
The high tides have delayed some of the repair works but the management of the bridge has indicated that the work will continue into late tonight and tomorrow morning. They are hoping to open to bridge to light traffic sometime on Tuesday.
(Photos by Joseph Allen)