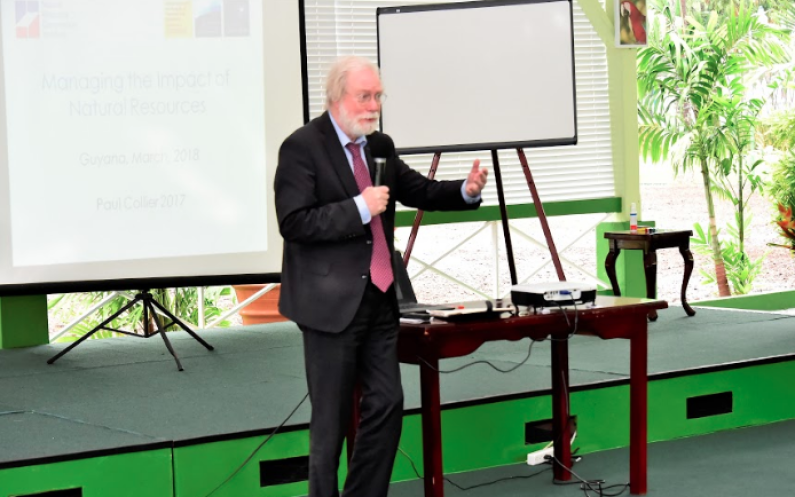 Guyana is being warned by a British Professor on Economics and Public Policy that if it tears up the current oil contract with ExxonMobil, it could be disastrous for the country's investment climate and attracting other major investors.
Sir Paul Collier who held an all day caucus with the President and his cabinet on Wednesday, told reporters last evening that Guyana should instead focus on attracting other major oil companies to the market. But he said if the current contract is torn up, then no one else will want to come because they might be afraid of trust when it comes to government.
"If you tear this contract up, nobody else will come. That is the brute reality", he said.
Sir Paul described the contract as a "reasonable" one, pointing out that the match up between Guyana and the multi billion dollar Exxon company was unequal.
"I think that as far as I could see you got a reasonable deal…the next deal you get will be better than the first, the third deal will be better than the second. I suggest you use this as an opportunity to do some more licences. I think that should be the game plan, Sir. Paul told reporters.
He noted that the current contract will bring lots of money to Guyana and the country needs to start focusing on its priorities for spending and development, adding too that persons will still have to go to work even with the oil riches.
At the cabinet caucus yesterday, the government ministers were provided with detailed information on strengthening capacity and preparing for an oil and gas future.
Several renowned international experts provided information to the Government on investment and development and other critical areas, related to public policy and oil and gas.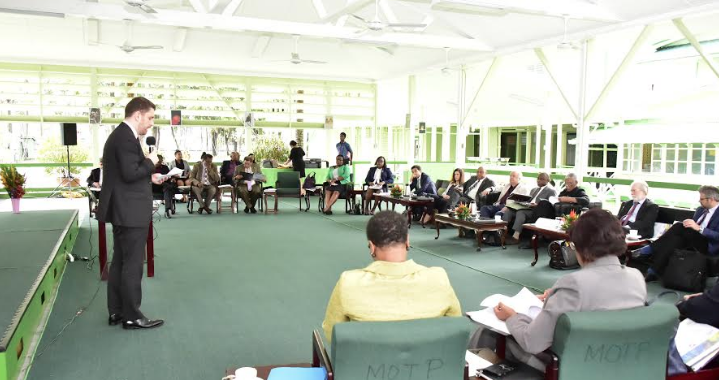 At that caucus also,  President David Granger said that while many people are dazzled by the prospects of petroleum wealth, there is need for greater understanding and education on how the sector operates.
According to the President, even as the sector is about to take off, his Government will not veer from the 'green' development trajectory nor will it stray from delivering on pre-petroleum promises such as removal of the development disparity between the coast and the hinterland, creating an education nation and a more cohesive Guyana and empowering people, all of which, he believes will translate to a 'good life'.