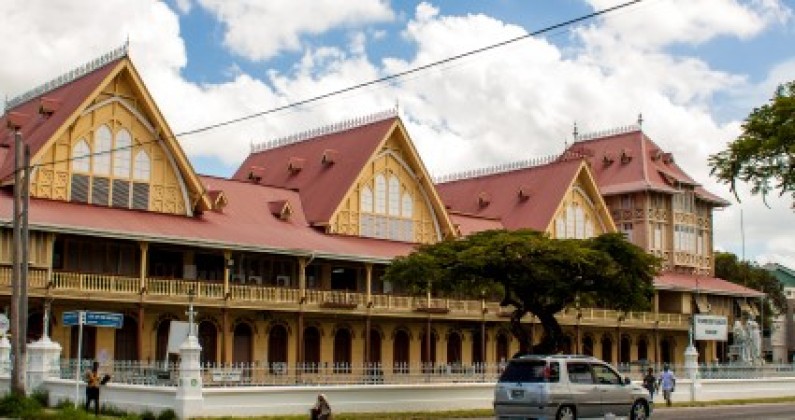 One week after the Guyana Trades Union Congress, the Guyana Public Service Union and the Guyana Teachers Union joined forces in a Court action against the government over its vaccination policy for government buildings, the urgent application has been set for a hearing on Wednesday before Justice Fidela Corbin-Lincoln.
Attorneys Darren Wade and Dane Elliott- Hamilton, will be appearing for the Unions, while Attorney General Anil Nandlall will appear on behalf of the state.
In court papers filed recently, the applicants want the Court to declare that the Health Emergency measures instituted by the President of Guyana and published in the official gazette were made in excess of the President's jurisdiction under Section 21 of the Public Health Ordinance.
The Presidential declaration was first made under former President David Granger and continues under the current President, Irfaan Ali.
The applicants are also set to buttress their case by citing what they term most extreme measures which were recently put in place to get citizens vaccinated.
The applicants contend that although there is a Central Board of Health meeting, the President and the Minister of Health have not relied on that Board for advice and recommendations as is required by the Constitution.
The Attorneys contend that the declaration made by the President amounts to an unconstitutional delegation of the President's powers and infringes on the Constitution. Additionally, Attorney Wade contends that there was an improper delegation of powers
He wants the Court to declare that the Emergency Measures later issued to be invalid.
The Attorneys want the court to declare the measures unconstitutional. Additionally, the Court is being called upon to throw out the vaccination requirements that have been instituted by the state.
The Attorney General has dismissed the arguments as ignorant and intends to fight the case when it's called later this week.