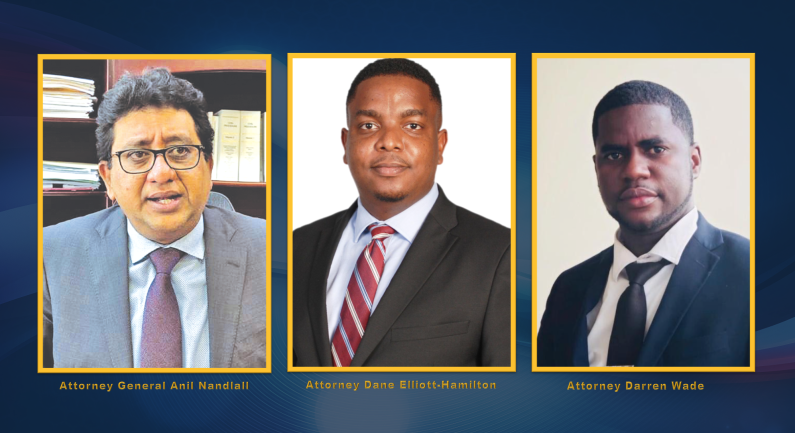 High Court Judge Fidela Corbin-Lincoln refused to grant the interim injunctions sought by the Guyana Trades Union Congress, the Guyana Teachers Union, and the Guyana Public Service Union in the Court case challenging the Government's COVID-19 and vaccination guidelines.
The challenge by the three unions came weeks after the Government added additional measures which bar persons from entering public buildings without vaccination or a negative PCR test.
In her ruling, the Judge explained that although the Court has the jurisdiction to grant the injunctions, she prefers that the matter be fully determined when the substantive matter is heard before another Judge.
The matter of whether the measures are covered under the Public Health Ordinance is also set to come up when the substantive matter is heard.
A date has not yet been set for that matter to be heard.
The applicants are asking the Court to declare that the Health Emergency Measures made by the President of Guyana and published in the official gazette were made in excess of the President's jurisdiction under Section 21 of the Public Health Ordinance.
The Attorneys also cite what they see as the most extreme measures which were recently put in place to get citizens vaccinated.
The Attorneys for the unions contend that the declaration made by the President amounts to an unconstitutional delegation of the President's powers and infringes on the Constitution.
Attorney General Anil Nandlall has argued that the granting of an interim declaration, in this case, would have violated the presumption of regularity, the presumption of constitutionality, and amount to a pre-determination of the substantive issues in the Fixed Date Application.
He was also arguing that the Court did not have jurisdiction to hear the matter, but the Judge has ruled that the Court has the jurisdiction.